Ind Herbalife Distributor
by Gail Casey
(Benalmadena, Malaga Spain)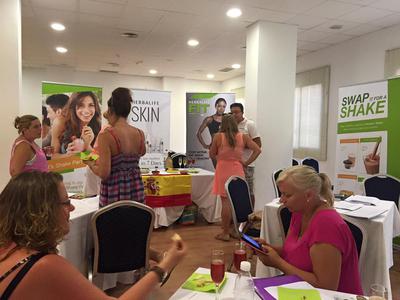 Ind Herbalife
Ind Herbalife provides weight control, fitness, wellbeing, personal care - Incluing FREE Fit Clubs and nutrition talks.


We provide complete support plus, nutritional advice & free fit clubs. Helping people to achieve their goal with support and encourangement.
We also offer personal one on one coaching to help to achieve and maintain goals. Encouraging and guiding at you every step of the journey to better health.
Hours of operation:
24/7
Address:
Benalmadena
Telephone: 628266771
Website: https://www.goherbalife.com/gailcasey/es-ES
Facebook: https://www.facebook.com/HerbalifeDistributorInd.Gail.A.Casey