Ideal Furniture Spain
share this page with a friend
Ideal Furniture Spain has everything you need to furnish your home under one roof including all the latest trends in home furnishings. Specializing in complete Marbella home furniture packages for over seven years along the Costa del Sol, we now have a store in San Pedro de Alcantara where you can see all our latest products. Or buy online without leaving the comfort of you own home.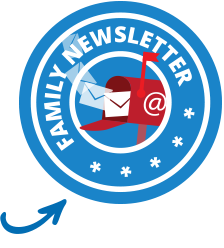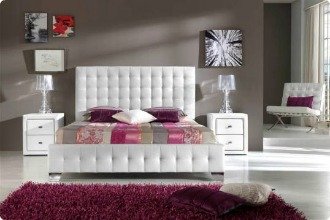 Ideal Furniture Spain is the specialist discount furniture warehouse along the Costa del Sol. We are one of the leading Italian leather sofa and furniture package retailers with huge stocks, so we can offer immediate delivery.

Our success is due to our consistent service and quality, giving our clients exactly what they want. We offer furniture in Marbella and worldwide at reasonable prices and a service to match. We have a friendly and helpful team who speak English, Spanish and many other languages, so are all here to help you. On the Ideal Furniture Spain website you will also find a very easy way to shop online with a step-by-step guide. Come, Share our Ideals!
---
Telephone: +34 952 853 123
Fax: +34 952 853 130
Address: No: 5, Calle Budapest, Poligono Industrial de San Pedro, San Pedro de Alcantara, Marbella 29670
Opening hours: Monday to Friday 10:00am - 7:00pm (no siesta). Saturday 10:00am - 2:00pm. Sunday closed.
Website: idealfurniturespain.com
Facebook: Ideal Furniture Spain
---
IDEAL FURNITURE SPAIN offers a wide range of items for your home or business
Catering furniture - bar sets, chairs, folding tables, resin furniture...
Kitchen furniture - kitchen chairs, kitchen tables, packs...
Office furniture - desks, chairs, filing cabinets...
Sofas and armchairs - corner groups, daybeds, leather sofas...
Lounge and dining - coffee tables, dining chairs, console tables...
Bedrooms - bed bases, bedside tables, bunk beds...
Terrace - bar sets, barbeques, benches...
Decoration - blankets, curtains, cushions...
Soft furnishing - bed & bath...
Furniture packages - Bedding packages, kitchen packages...
IDEAL FURNITURE SPAIN Buyer's Guide
Browse through our Buyer's Guide to help you get organized to make the best decisions for your home and budget.

1. Browse the site and choose your furniture and soft fittings...
2. Review our checklist and make sure there's nothing you've missed!
3. Buy online using your credit card or print off your order and call the store!
IDEAL FURNITURE SPAIN Developer Deals
We offer special discounts for bulk orders. Please contact our purchase manager for more details.
---
Back to top of Ideal Furniture Spain
Return to Marbella shopping
Write your own review about Ideal Furniture Spain