Ice Skating in Benalmadena
share this page with a friend
Head out to Benalmadena's ice skating rink for winter fun located 30 minutes from Marbella.
You were there? Please send us your review and grade. We would love to hear from your family!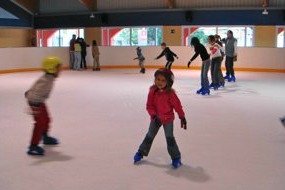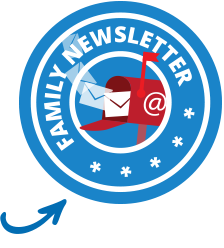 The Club de Hielo (Ice Club) in Benalmadena is the first permanent covered ice skating rink in Andalucia. The 900 square meter rink is located in a sport complex that also houses an 8-lane swimming pool, a kiddie pool, gym, medical services, cafeteria and parking.

Location: C/ Ciudad de Melilla s/n Arroyo de la Miel, Benalmádena
Hours: Vary according to season, but generally open from October until June for two sessions. Mon-Fri 12:00-2:00 and again 8:00-10:00. Saturdays 12:30-2:30 and then 4:00-10:00. Sundays and holidays 11:00-2:30, and then 4:00-8:00.
Price: Adults (+18) - 9 euros, children (5-17) - 6 euros, skate hire - 3.75 euros.
Tel: +34 952 57 76 69
Website: www.clubdehielobenalmadena.com
ice skating review
---
Mom's evaluation: My daughter and I went to a birthday party at the there and we had so much fun. It's a bit like skiing in Sierra Nevada - one minute you're baking in sun, then next minute you're on ice.

It's a bit tricky to find, but if you look at the map on their website it gives a good indication on how to get there. We spent two hours skating on a Saturday and although it was full, it wasn't crowded and there were monitors skating around helping out the kids who had trouble getting up.

Make sure you dress warmly. They don't allow you on the rink if without long pants, gloves and socks. Skates and helmets (recommended for children under 10) are all available for rent.

Just keep in mind that the ice rink has two sessions and closes for a few hours around 2:30-4:00 or 8:00 depending on the day of the week and the season or holiday, so be sure to check the hours and get there on time to take full advantage of the rink. If your children are under 5 years old they won't let you on the ice.

I'd recommend eating lunch outside of the sport complex. We ate at the cafeteria for a birthday party so we didn't see the menu, but it's more like a snack bar. So if you are looking for a proper menu head towards the beach. It's only 500 meters away. Grade: 9
---
Anonymous family

---
Mom:It is a great place, a bit expensive I think, but great great place. Skates you can rent are quite ok, used a lot but ok for fun. There are "skating helpers" for kids who are just starting and learning. Nice staff to help you out. Music was loud, was great to skate fast and sing coldplay; it does give you the feeling " when I ruled the world". Grade:
---
Back to top of Ice skating in Benalmadena
Write your own review about ice skating in Benalmadena
Apr 06, 19 08:07 AM

The Marbella Football Academy - a high-performance Football Camp in Marbella enabling kids from 4 to 16 years of age to develop and excel in football.

Mar 26, 19 02:11 PM

Just a quick tip if your needing a NIE Number in Marbella... I was very happy with my self, read all the websites about getting your own NIE Number in

Mar 26, 19 02:09 PM

I am an enthusiastic and experienced teacher. I taught Biology/Science/Maths in Ireland from 2005 and gained my PGCE in University College Dublin in 2012.