How to get a stall at the market
by MarbellaFamilyFun
(Marbella, Spain)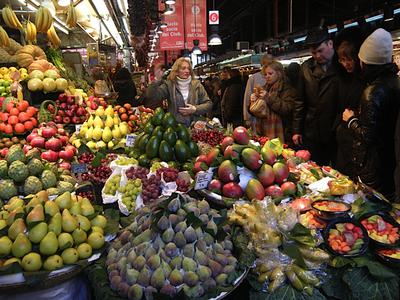 Markets in Marbella
To get a stand at one of the markets along the Costa del Sol you would need to go to the local town hall to obtain a permit and sometimes there is a waiting list for stall spaces depending on the town and market.


For some of the second hand rastros and car-boots you just arrive early to get your space but normal established markets you would need to go through the procedures.
For the
Benahavis
second hand Sunday market you can contact a gentleman called Coque on +34 626 659 280.
For
Marbella and San Pedro
Markets you must contact "Comercio - Ayuntamiento" by calling +34 952 90 25 78. There is a procedure to follow and they are working on creating more space for new stands.
Estepona
holds a Wednesday and a Sunday market, again there is a long waiting list. But they do have a daily market every summer that you can apply for now by contacting the "Ayuntamiento de Estepona" on +34 952 80 18 66.
Sabinillas
is one of the busiest casual Sunday markets, similar to
Fuengirola
where there is no need for official registration, just turn up early am and pay approx €8 per pitch. (Everything is subject to change so always check out for yourself before turning up with a truck full of stuff).
Below is number for Antonio, organiser one off markets at Torreguadiaro, San Roque, Manilva promenade summertime, Ronda, Algeciras and Christmas Fairs...
E-mail: antoniorm71@hotmail.es
Tel: 629478739
Email him your mobile and he will text every event all over the region as it comes up - On midsummer night - San Juan - he organises an all night market until 2 am
Visit each first to gauge popularity for your wares and get latest lowdown for set up rules.
For
Christmas Gift Fairs
check out the
Palacio de Congresos
for the organisations or charities which hold their events there and book direct with each.
The Marbella village of
La Virginia
has held popular outdoor Christmas Fair around the winding streets for many years organised by two ladies.
Another two ladies organise a popular Sunday flea market at El Palo promenade, East side Màlaga - similar to Portobello Market in London. ( see El Palo sign from N340 motorway after airport)
Pitches are €30 so the profit margin needs to cover this. Antique dealers would have no problem or those making bespoke craft items to order.
Advice for setting up a stall
1. Visit all the local markets.
2. Does your product fit?
3. Are there more vendors than buyers?
4. Chat to stall holders for how to book, what time set up.
5. Find out where the latest new markets are going to be, and are they advertised effectively for a turn out.