Holo VR Zone Marbella 
share this page with a friend
HOLO VR ZONE is the first virtual reality center where the whole family can experience hyper-realistic, three-dimensional video games and movies. Experience other worlds and sensations otherwise physically and financially impossible. How about diving into the depths of the ocean, exploring Earth from outer space or driving a Formula 1 race car?
Avid gamers and those new to the genre will appreciate the technological advances made since old-school video arcades. You must see this to believe it. 
Contact HOLO VR ZONE directly for more information, below. 
What is Virtual reality and why should I try it? 
Increasingly popular, virtual reality games enable the user to "step into the video game" to experience unique sensations from the perspective of the electronic character. With the use of VR goggles, helmets and hand-held devices the user has complete control from within the digital zone. The latest technology in gaming such as Oculus Rrift, HTV VIVE, Asus PC and Simulators allow the user to be totally immersed in the realm of the game.
There are a multitude of game and video styles and themes available including:
Sports
Shooting
Driving & Flying
A-Player
Simulators
Terror & Zombie
VR-Room-Scape
Single and multi-player
Rollercoaster and Adrenaline
Adventure
5 reasons you need to experience Holo VR ZONE
1. Holo VR has The most advanced technology available
Specialists in recreation and leisure, Holo VR has the latest technological developments of virtual reality based family entertainment. The best games and entertainment with the most advanced drivers including: Oculus Rift and HTC Vive equipment enable beginners and advanced players the opportunity to jump into simulated situations with little or no training. 
HTC Vive - is the first virtual reality helmet that allows you to track the movements in real space to the 4.5x4.5 meter area and use hand movements with the controller! This technology greatly improves immersion in virtual reality.
Oculus Rift - the most famous and popular helmet of virtual reality, for which there are already more than 500 compatible games.
2. It is not just about video games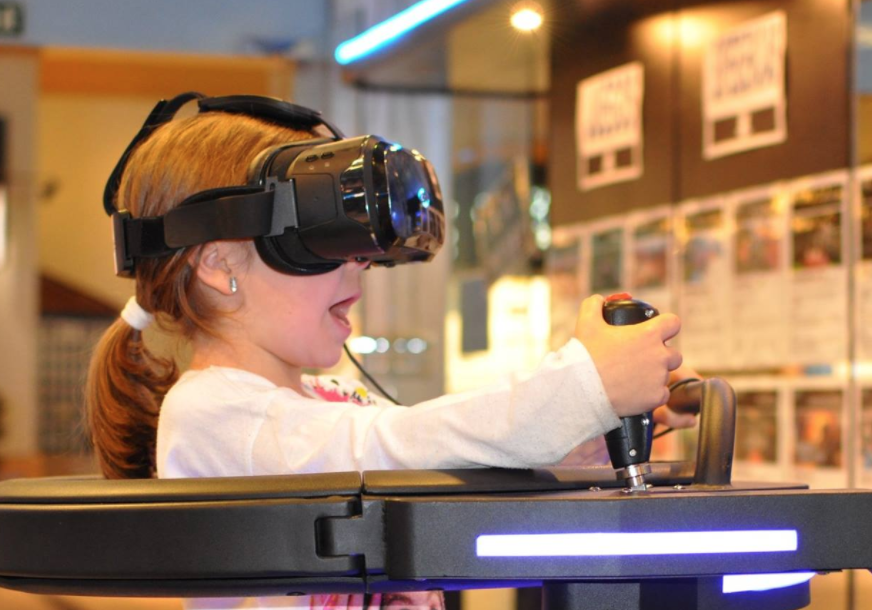 It is not just about video games: virtual reality allows the user to explore the planet by watching educational and experiential videos from around the world and delve into other atmospheres and realities. Experience things unlikely to do in real life like:
dive to the depths of the sea
orbit the Earth
fly a plane, drive a race car
3. Kids and teens love virtual Reality...actually you will too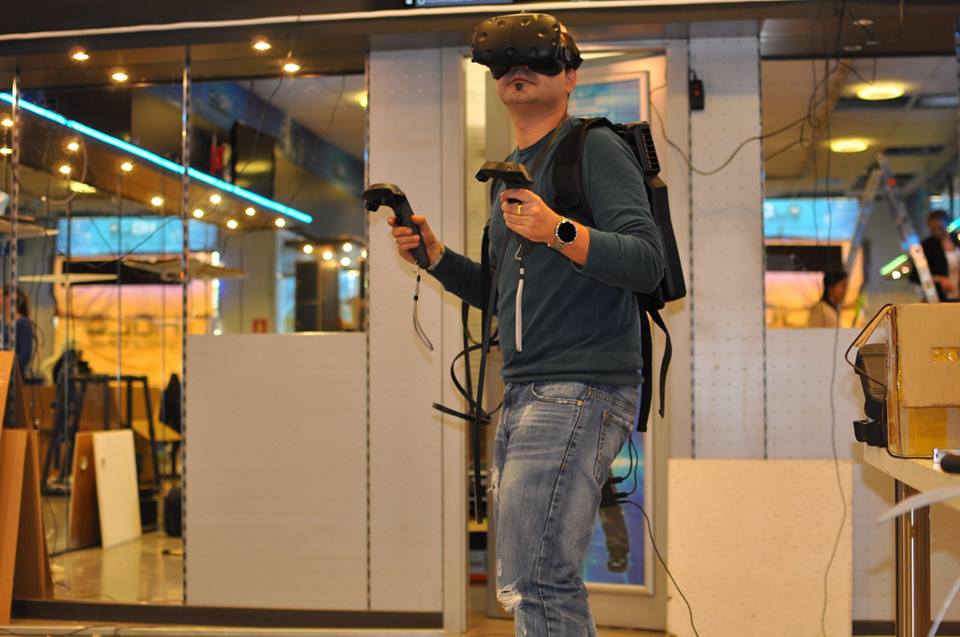 Your kids and teens will love virtual reality because it enables them to experience a whole new dimension of activities and sensations in hyper-reality. Step into a space where both adults and children can enjoy various games and experiences and sensations. Family Friendly Gaming and Entertainment: Virtual Reality can be used by everyone, in our Center one of the main objectives is to enjoy families, groups of friends and anyone who wants to experience the feeling of being in a video game.
4. Cost Effective way to experience the newest Technology on the market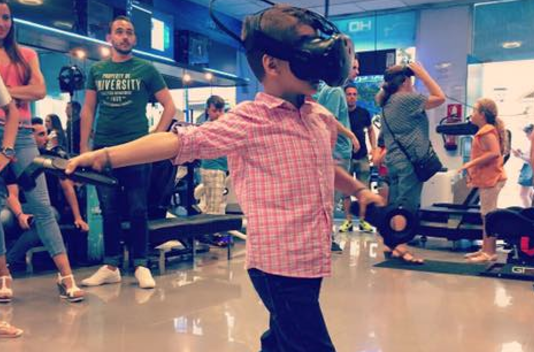 Digital gaming and educational models are the wave of the future. Holo VR makes it easy for people to experiment with and adopt innovative virtual reality technology entertainment without prohibitive expenses, space requirements all in one location. 

HOLO VR ZONE provides the public with physical virtual reality stations. Enter and play in virtual reality as long as you wish and truly experience total immersion in its maximum splendor.
5. Win Big with contests, competitions and international tournaments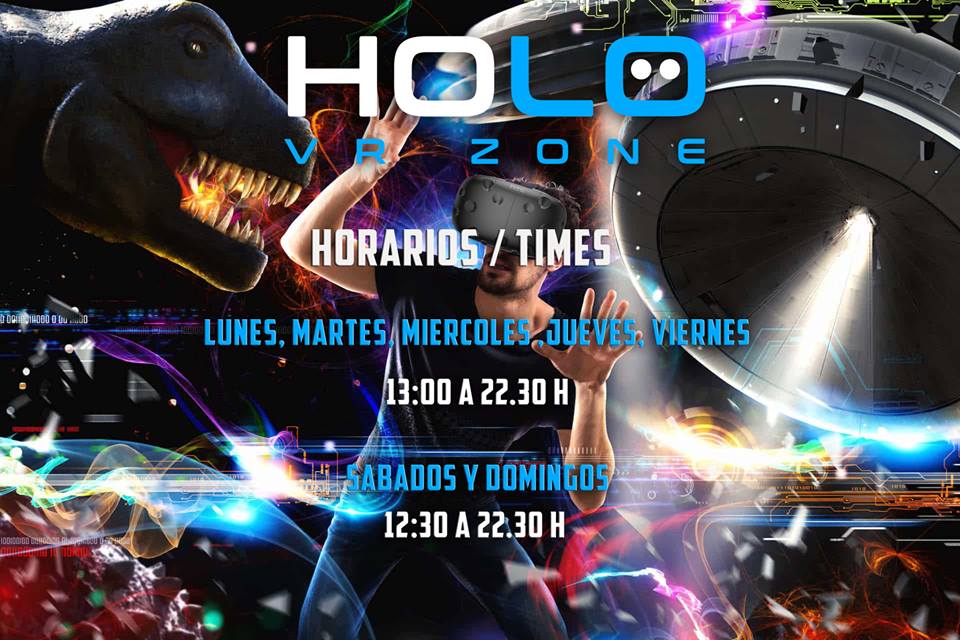 Already a VR gaming fan? Get ready for contests, competitions and international tournaments with other gaming centers.  Get connected with the group games network.

two locations on the costa del sol
Multi-lingual staff in Malaga and Puerto Banus help provide your family a truly unique "virtual reality vacation" at a convenient location near you. 
opening hours
Monday thru Friday, 12:30 - 22:00.
For more information on Holo VR Zone, click on their link, below.

MALAGA:
Calle Alfonso Ponce de León, 3-2, 29004 Málaga, 29004 Málaga, Spain
Feedback about Holo VR Zone
Unbelievable experience for kids and adults. Well worth the price of admission. You will get hours of entertainment and it is a great way to beat the heat in summer and escape the rain in winter. Not to be missed.
- MarbellaFamilyFun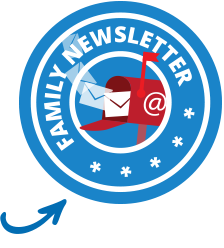 Jun 11, 18 12:28 PM

The Marbella Football Academy - a high-performance Football Camp in Marbella enabling kids from 4 to 16 years of age to develop and excel in football.

Jun 11, 18 11:26 AM

Broadway Bootcamp Marbella provides kids with the triple threat Broadway experience acting, singing, and dancing

Jun 11, 18 09:57 AM

Marbella camps are fun and a great way to keep the kids busy. Check out our listings for summer and holiday camps on the Costa del Sol