Granada Science Park - new Biodome
by MarbellaFamilyFun
(Marbella, Spain)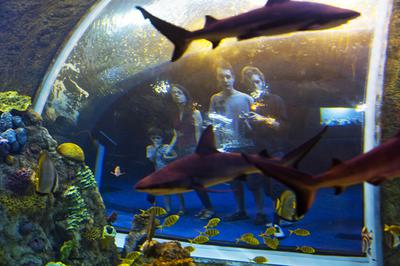 Granada Science Park
Granada Science Park also known as "Parque de las ciencias" covers more than 70,000m2 and is expanding. It is a wonderful scientific, educational and investigation museum divided into sections for the whole family to enjoy.


Most recently they have just created a €12.5 million project which has added
more than 250 tropical species
to their "Biodome". They have split the Biodome into three levels:
•Underwater
•Terrestrial
•Aerial
Top things to see and do:
•One of the most popular is the "Journey into the human body", section which takes you on an interactive guide into the origins of mankind and how various body parts work.
•The digital planetarium was another highlight. Using 110 different projectors to reproduce over 7,000 stars.
•Among the inhabitants their are crocodiles, sharks, flying foxes and stingrays.
•Tropical flora and fauna also feature heavily, with a 190 metre long walkway recreating a wander around Borneo's mangroves.
Granada's excellent science museum is located just two kilometres (or a 15-minute walk) south of the centre of the city on Avenida del Mediterráneo, opposite the Convention Centre. Probably the most stimulating museum for children in Andalusia, they welcome all the family and kids of all ages. Marbella schools and students from all around take field trips to this theme park every year.
CONTACT:Email:
info@parqueciencias.com
Tel:
+34 958 13 19 00
Location:
Avenida de la Ciencia S/N
18006 Granada