| | |
| --- | --- |
| Future Health Biobank Spain | |
share this page with a friend
Future Health Biobank is where Marbella families go when they wish to protect their children's future health using stem cells.
The procedure is non-invasive, painless and carries no risk to the baby or mother, but the long-term health benefits to your children are priceless. By storing your children's stem cells, you can protect them against life-threatening conditions for about the price of your daily cappuccino for the year.
The company is a global leader in stem cell testing, processing and storage with over a decade of experience in the industry. The company has advanced storage facilities in the United Kingdom and Switzerland and has collected over 100,000 samples from 70 countries around the world. 
Working with Future Health on the Costa del Sol is a seamless process as they cooperate with the major hospitals and clinics in Marbella, including Hospital Ceram and Quiron. Stem cell samples are collected in secure packages and transported to the company's state-of-the-art bank in the United Kingdom. The company offers multi-lingual staff and is highly experienced dealing with international clients from around the world, so you know you'll always receive total clarity regarding your specific needs.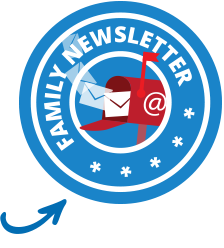 "When I found out I was pregnant I was absolutely overjoyed. Just a few weeks later someone told us about stem cell banking and a company called Future Health. We'd never heard of stem cell banking before, but the more we thought about it, the more sense it made. How could we not do something that might one day protect our baby's health." - Jeanne
You may have heard about stem cell research. However, you may not know that the technology is already helping thousands of people each year overcome life-threatenening conditions. To date over 30,000 cord blood transplantations have been performed to address over 85 medical conditions. 

Ask about the special offer available to visitors of MarbellaFamilyFun.com.

What are stem cells and why should I store them?
This is a question many here ask. The key thing to remember is that the technology is no longer science fiction it is science fact. 
Like every parent, you'll want to do whatever you can to protect your child's future health. Now you have the opportunity to do so in a unique way by storing your child's stem cells.
The reasons for doing so are sound. As medical advances continue, so do the opportunities for using stem cells to restore good health. It's why we believe preserving your child's stem cells could be one of the best decisions you'll ever make.
Stem cells are the building blocks of life. They create a direct link between your child's good health at the time they are born, and their good health in the future.
Stem cells are the ultimate repair kit. Should your child face any of a vast range of health issues in later life, such as Parkinson's Disease, Diabetes, Heart Failure, Cerebral Palsy, Heart Disease and host of other chronic ailments, stem cells may be the key to repairing and restoring their good health. 
By preserving your child's stem cells, you are taking important steps in protecting your immediate family's future health. This is because those same stem cells also offer a high chance of a match with their siblings, as well as a high chance of a match with you, the parents.
The chances of using a sample have steadily increased through the years and are expected to increase even further.
Cord Blood and Cord Tissue Stem Cells: choose to preserve cord blood and cord tissue when your baby is born, and you are redefining their future medical opportunities.

In fact, there have been over 30,000 transplants worldwide using cord blood stem cells, treating more than 85 serious diseases and disorders. 
Why store your stem cells with Future Health Biobank?
The number one reason to consider this company is their experience in the Industry. They are the only stem cell bank to own two fully accredited and licensed laboratories in the UK and in Switzerland. As of last year more than 100,000 samples have been trusted to Future Health Biobank - more than all other UK banks combined.
Additionally, the company is recognised as an industry leader for excellence in processing, storing and safeguarding your baby's stem cells. Over 600 medical professionals have trusted Future Health Biobank with their babies' stem cells at their state of the art facilities in the UK and Switzerland.
The company has over 12 years of experience including the expertise of over 8,000 medical doctors working with 30 highly qualified laboratory and cryopreservation experts. Future Health is firs bank of its kind in Europe to offer the full range of stem cell cryopreservation services.
You'll also be surprised at how affordable stem cell banking is. For about the price of a daily cappuccino for the year, you can safeguard your baby's stem cells and their future ability to fight life-threatening conditions. 
For more information about how the company can secure your children's long-term health protection needs, contact the team in Spain at their details, below. 
Ask about the special offer available to visitors of MarbellaFamilyFun.com.

CONTACT

Future Health España S.L., C/Benet Mateu 36, Entl., 08034 Barcelona

Tel: +34 932 806 184, +34 902 206 184, +34 902 166 226, +34 914 314 703
Would you consider Stem Cell banking for your children's health?