| | |
| --- | --- |
| footgolf marbella | |
share this page with a friend
FootGolf Marbella is an easy and fun game for everyone to play. It is one of the fastest growing outdoor activities. There are members worldwide who are united firstly by their passion for the game and secondly by their desire to create an unique environment where sport, family and business can be united in one happy community.

footgolf marbella offers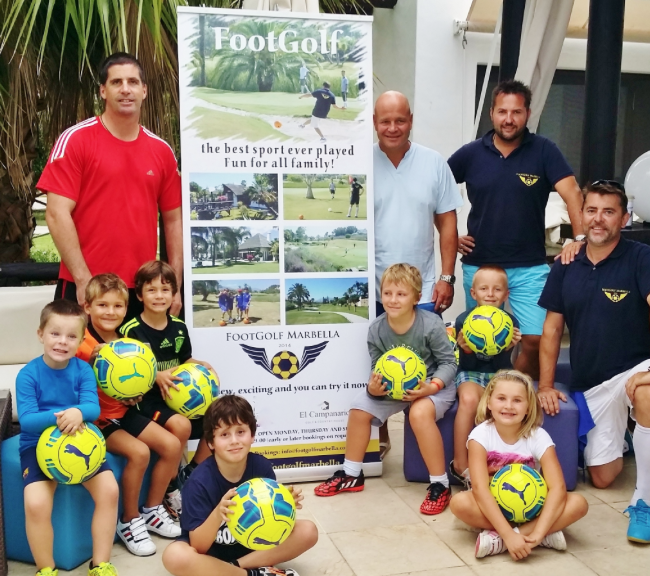 Just for fun: It's great fun for an individual, a group and for the whole family. It was only invented several years ago, but it is loved by everyone who give it a go and will eventually excite players all over the world.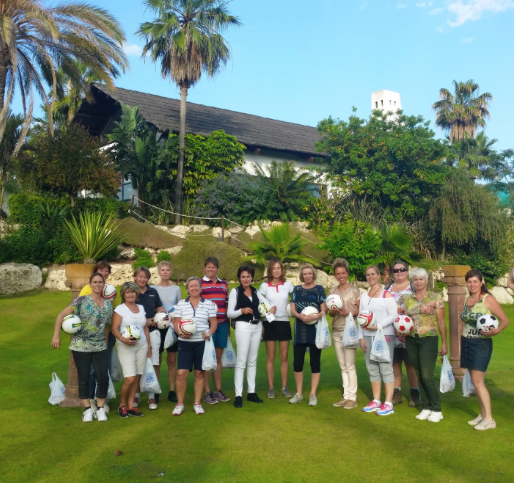 In it to win it: Marbella is also involved in the sport as a keep fit method and a recreation level into semi professional. Having participated and organized many of the largest tournaments worldwide.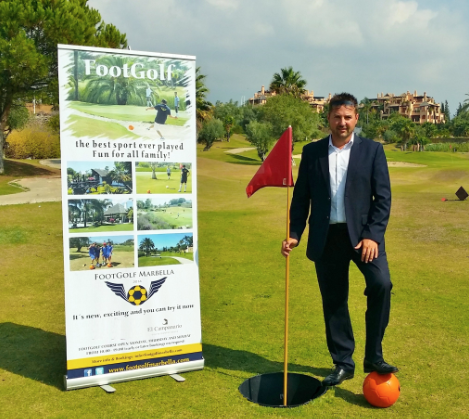 Executive board: Marbella FootGolf has a global composition, with skills and experience ranging from international sales to hospitality, professional football and event management. 
Team Building: FootGolf is cool for team buildings, everybody participates and will enjoy some bites & drinks on our beautiful lounge terrace.
FootGolf Marbella welcomes everybody to play at either of there two fantastic locations. El Campanario Golf-Estepona which is where FootGolf is most frequently played or their newest location La Dama de Noche-Marbella another 9 hole funtastic course.
Related links to Footgolf marbella