FANCY A CHUCKLE? CHECK OUT THIS BOOK BY A LOCAL AUTHOR!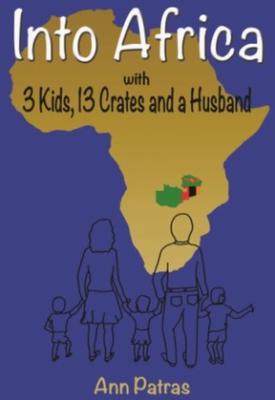 Marbella authors
INTO AFRICA with 3 Kids, 13 Crates and a Husband.


If you thought moving to Spain had its trials and tribulations, can you imagine what it was like moving to Africa with 3 kids, 13 crates and a husband? That is what Ann Patras did back in 1980.
There was no Facebook, emails or dedicated documentary channels to give you a clue what it would be like way back then.
This light-hearted, sometimes hilarious book recounts the experiences of the author and her family as they muddled through their first year living in Zambia. With a relaxed writing style and the odd mild expletive, the author is not afraid of self-mockery.
Fairly recently released, the book is available (in Kindle; e-reader; paperback & large print) from Amazon. (Links below.) A limited number of signed paperbacks are available direct from the author in Alhaurin el Grande, who can be contacted on annpatras.author@gmail.com.
http://www.amazon.es/Into-Africa-Crates-Husband-Volume/dp/150017436X/
http://www.amazon.co.uk/Into-Africa-Crates-Husband-Volume/dp/150017436X/
http://www.amazon.com/Into-Africa-Crates-Husband-Volume/dp/150017436X/
Facebook: https://www.facebook.com/pages/Africa-Series-by-Ann-Patras/941034795936930