Doff Caffe
by Sarah
(info@doffcaffe.com)

Doff Caffe in Nueva Andalucia
Located in Centro Plaza in Nueva Andalucia, Doff Caffè is a charming coffee house specialising in gourmet French style coffee. Sarah, the owner of the Doff Caffe, found that while Marbella boasts numerous cafes, there were none that delivered the unique French flavour that many crave.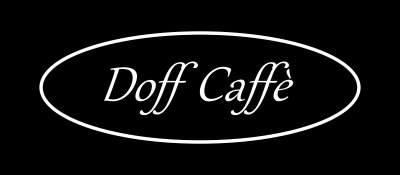 You'll find Doff Caffè offers:

• Exceptional coffee from "Terres de café", recognised as the best coffee roaster and espresso, France 2015

• A spacious and contemporary setting that is both fresh and relaxing in the heart of Centro Plaza

• Fast, free WIFI, enabling you to enjoy a unique French coffee and pastry while getting some of your work done

You'll experience a modern vision of French style coffee at this destination. This vision is based on the abundance of the soil and the experience, respect of product freshness, sensory detail and taste.
If you like flavourful coffees you can enjoy
100% Arabica
- visit them and taste the many flavours and aromas (chocolatey, full-bodied, lively, fruity…) of coffees on offer, including:
• Ethiopia
• Organic Moka "Yeti"
• Costa Rica "Rio Jorco"
• Nicaragua "El Mombacho"
• Brazil "Linda Cerrado"
• Colombia " Bourbon Rouge"
• Geisha Enano
• Honduras "Organic Uluma" …
This is a great stopover for coffee lovers after your morning workout or for an afternoon pick me up.
Doff Caffè is also an ideal spot for you to check out if you are at the Saturday
Puerto Banus Street Market
.
CONTACT
Doff Caffè
Coffee Shop - Coffee cupping - Distributor - Equipment
Centro Plaza, Avenida Manolete 1, Local 20/21
29660 Nueva Andalucía
Tel: +34 603 21 08 12
Web:
www.doffcaffe.com
Email:
info@doffcaffe.com