| | |
| --- | --- |
| Inter Marbella CF | |
share this page with a friend
NOTE: This club's activities have been suspended. For more on local football clubs, check out: Marbella Camps & Clubs.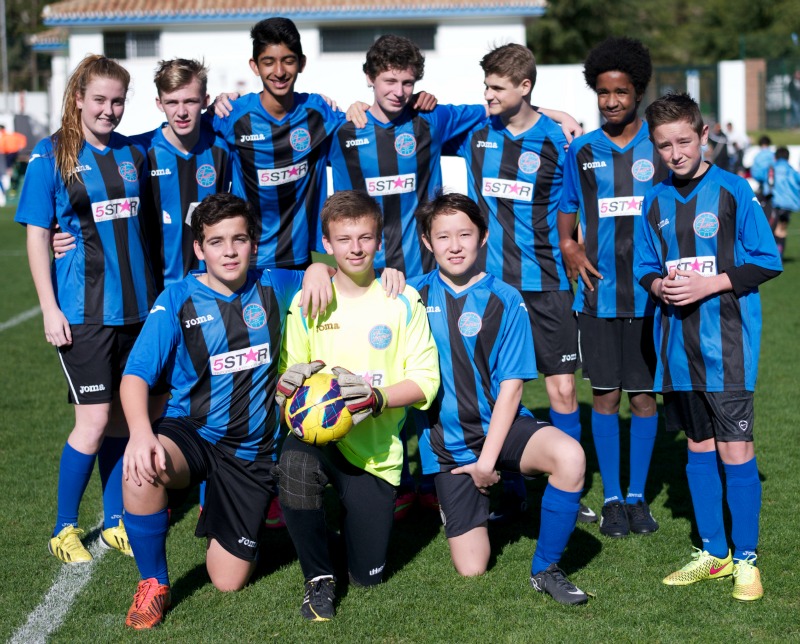 Inter Marbella CF is an English football academy for children on the Costa del Sol where some of the best qualified coaches come together to teach both boys and girls the principles of competitive football. In addition to the girls football, Inter Marbella CF is one of the very few clubs on the Costa del Sol offering womens football, every Monday from 8pm until 9pm.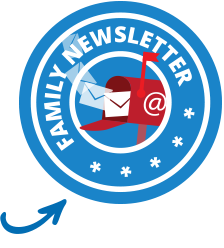 Inter Marbella is an International football club on the Costa del Sol where Steve Ludlow and a team of coaches train boys and girls from 5 to 15 to improve their skills and compete in the Marbella Local League 7-a-side competition.
The season begins in September. Inter Marbella organises kids vs. parents matches during the season as well as enjoying a presentation day at the end of the season in May.
Players compete in the Marbella Local League 7-a-side competition against Spanish and international teams. Each age group competes in groups of ten players and players learn the fundamental skills of team play.
'Football a noun - the best game in the world'

Inter Marbella CF Kids Football Club
| | |
| --- | --- |
| | At Inter Marbella, boys and girls are taught to love the football and the values of team play and teamwork. You will never hear Inter Marbella young players being taught to kick the ball just anywhere, Inter Marbella wants them to enjoy themselves! |
| | Inter Marbella families are all part of the club, which in turn is part of the local community. Inter Marbella CF is more than a football club. Families gather at training sessions and weekend matches to share in the achievements of their kids on the field of play. |
| | Join one of the best junior football clubs on the Costa del Sol where kids will not only find a high level of learning, but will also have lots of fun. All players are offered a great opportunity to develop their individual skills and technique and to learn the importance of being an integral part of a team activity. |
This international football club - with players from many countries around Europe and South America - promotes the values of commitment, physical well being, respect for ourselves and others and enjoyment in everything we do and at all times. Members are part of a team, which in turn is part of a club and a community.
The Aim of Inter Marbella CF
"Our aim is to welcome young footballers to enjoy learning to develop individual football skills and technique and to develop team play in the Marbella Local League 7-a-side competition, which we believe is an ideal format to encourage a love of playing the most popular game in the world. We want to develop young footballers and to help them learn the life skill of being part of a team. In short, we want you to enjoy yourselves and play to win, playing the right way."
- Inter Marbella CF
Inter Marbella CF Football Club 2015-16 Season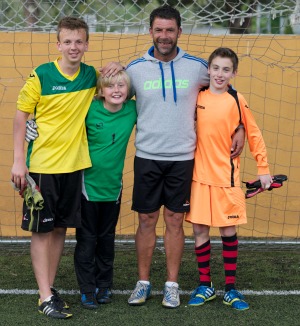 Just go to the training pitch with sports clothing, football boots for astro turf, and shin guards. All kids will receive team training and match kits. Teams compete in Marbella Local League. Squads play in 7-a-side competition with rolling substitutions throughout the matches to ensure everyone gets an opportunity to play.
Training Tuesdays and Thursdays 17:00 - 19:30 from September until May with matches on either Friday afternoons or Saturday mornings.
All age groups: 5 years to 15 years-old.
Price: €300 euros all inclusive to include including two training sessions a week, league matches, training kit, and match kit. That's less than 5 euros per session!
Inter Marbella CF organises other activities during the season, including parents vs. kids matches, friendly matches, cup competitions, football tournaments as well as an end of season presentation day with special achievement awards.
No extra match fees. All inclusive season price of 300 euros!

"Inter Marbella CF is a non-profit organisation supported by volunteers and coaches offering their services for the love of the game. We are always looking for sponsors to help our English football club for kids.
- Inter Marbella CF
Supporting Charity in the Community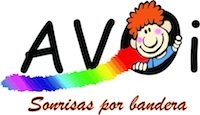 The nominated charity for this Marbella football club this season is AVOI - a voluntary association in Malaga which is dedicated to helping boys and girls admitted to the Maternity Hospital making their stay as bearable as possible. For every signed up member of 'Inter' the club will donate €1 each to AVOI and collections will be made at home games (away games too if they'll let us!)
What a special Marbella football team!
CONTACT & ADDRESS

Estadio Santa Maria, Las Chapas. Exit Elviria from N340

Tel: +34 646 427 589
Email: info@intermarbellacf.com
Web: www.intermarbellacf.com
Facebook: International Marbella CF

Feedback Regarding CF Inter Marbella
I like that my team mates respect me despite that I am a girl. To be chosen Captain of my team by all the boys and of the club makes me feel special...
...Football is a sport that I love and connect with, and when I was little I used to play with my brother. It seems I have come a long way!
- Sedeño Paterson Family, Marbella
Related Pages to CF Inter Marbella