Cake Marbella
share this page with a friend
Cake Marbella is a wonderful artisan bakery specialising in cupcakes, cakes and desserts for weddings, birthdays, corporate and private events. Delivery from Malaga to Sotogrande.
Tried their cakes before? Please send us your review and grade. We would love to hear from your family!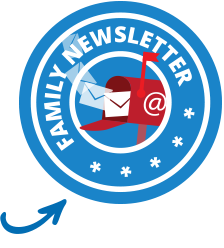 Cake Marbella also supply cakes and desserts to restaurants, golf clubs, cafés and hotels from Malaga to Sotogrande, so you have probably tasted their famous Carrot Cake, Red Velvet Cake, Key Lime Pie, or Sticky Toffee Pudding already! Cupcake tower hire from 2 tiers (24 cupcakes) to 6 tiers (160 cupcakes) - they have several matching 6 tier towers available if you are having a big party! They do great little graphic flags to go in the cupcakes - perfect for birthday messages, wedding monograms and corporate logos too.
Price: Vanilla, Lemon, Chocolate

* 20cm Round cake €30 – serves up to 12
* 21cm Square cake €35 – serves up to 20
* 28 x 22cm Rectangular cake €40 – serves up to 27
* Cupcakes €1.75 each

Red Velvet, Courgette, Passion, Carrot Cake

* 20cm Round cake €35 – serves up to 12
* 21cm Square cake €40 – serves up to 20
* 28 x 22cm Rectangular cake €45 – serves up to 27
* Cupcakes €1.75 each

For any other price inquiries, just call or email Mark or Jen
Tel: +34 678 167 454
E-mail: info@cakemarbella.com
Website: www.cakemarbella.com

More reviews: Cake Marbella cakes to die for MarbellaFamilyFun grade: 10
---
Son's evaluation: The cakes are delicious. The frosting on the cupcakes are so good and the dough is really soft, so can´t imagine them without the frosting. There are not only cupcakes, they've got brownies, Key Lime Pie and more but my favorite cake is the Millionaires Shortbread. Grade: 10
---
Daughter's evaluation: I tried a bit of these cakes and some are very rich. The ones that I tried were mostly chocolate, although there was carrot cake and banana cake and things like that. I liked the Millionaires Shortbread the best. Some were better than others but altogether they were very good. I especially liked the icing at the top. I also really liked the way the cupcakes looked. Grade: 10
---
Mom's evaluation: There is no doubt that the desserts from Cake Marbella are outstanding. We had an amazing sampler sent to us with everything from cupcakes to original pies like the Key Lime Pie, carrot cake, brownies and banana bread. I love Key Lime Pie and have never found it available in Marbella. Evidently Cake Marbella caters to restaurants and hotels across the coast, so I´ve been missing out, however you may not.

Our whole family without a doubt agreed that the Millionaire´s Shortbread was the best dessert. Personally, I have never heard of it before, so think it´s an original. It has an amazing crust as a base covered with caramel and chocolate. There is possibly some other secrets in between that make this dessert "to die for". Beware, this is a very dangerous dessert...rich, tasty and full of flavor.

I also loved the banana bread with chocolate bits inside and the carrot cake cupcake. All the cupcakes were moist and tasty with a very nice icing. Really, there is nothing that I didn´t like.

I found Mark and Jen to be such lovely people who put a lot of pride and effort in their work. The cakes were delivered on time and with very friendly service. After tasting their Key Lime Pie I ordered two pies at the last minute on a Saturday. Even though they were totally busy they managed to find the time to get me the cakes on time. I was thoroughly impressed not only by this immediate service, but also by the quality of their products and their excellent service. And our guests were all very impressed with the pie and left not a crumb.

If you want to be sure to have a great tasting cake for your event we are happy to recommend Cake Marbella. Grade: 10
---
Dad's evaluation: There are cake companies focusing on the cake presentation and some focusing more on the taste. Cake Marbella belongs to the second group. Their cakes look simple, but they are very tasty. We just tasted a sample of the Key Lime Pie and right away ordered two more for 16 people. The Millionaire's Shortbread is very original and a great success in our house. Among the cupcakes, I particularly enjoyed the Passion Cupcake, very similar in taste to a carrot cake. You won't be disappointed. Grade: 10
---
Back to top of Cake Marbella