Benezra Gallery
by Laurence Benezra
(Marbella/Benahavis Malaga)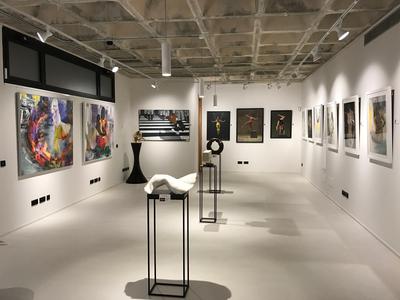 Benezra Gallery
BENEZRA GALLERY opened their "Hip Contemporary Gallery" in the beautiful residential area of La Quinta which is close to the Ronda Road in-between Marbella & San Pedro. The new iconic building has been created by premier architect ADT and BENEZRA GALLERY is a contemporary white space in the tranquil setting of the courtyard. Our accessible collections are eclectic, contemporary and of outstanding quality.


BENEZRA GALLERY is an independent and international art gallery which specializes in contemporary accessible art and sculpture as well as fine art and impressionist sales. The BENEZRA Gallery also provide support for the emerging artist and designer to bring a creation to reality
BENEZRA GALLERY has a reputation for introducing exciting contemporary paintings and sculpture from international artists as well as a fine selection of Limited Edition well priced exclusive prints.
Hours of operation: 10.30-14.00pm then 16.00-18.00
Address: Avda Tomas Pascual 6, Courtyard 4 & 5
Urb la Quinta Golf, 29678 Benahavis, Málaga
Telephone: CONTACT DETAILS:
Tel +34 952 761 990
Tel: +34 660 492 100
Website: http://benezragallery.com/
Facebook: https://www.facebook.com/benezragallery/
contact