AVAILABLE: Recording studio work, Dj, PR, Lifeguard, Radio work, bar work, waiter
by Daniel Holbourne
(Marbella)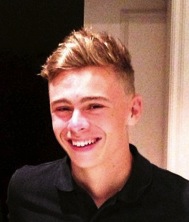 Daniel
Hello, my name is Daniel holbourne.


Qualifications:
DJ academy, Dubai, UAE (2014) Music Production
Level 2 award in pool lifeguarding, intervention, supervision and rescue QCF (royal life saving society UK) English International College, Dubai
i am fluent in English and spanish.
Work experience
• DJ'd at weekend electronic music Festival in Lunenburg, Germany
• Weekly 2 hour radio show on Beach Grooves since 2014. Deep house,
house and other forms of electronic music.
• Opened for acts such as Earth, Wind and Fire, as well as the Wallem Brothers and Rudimental at Soulfrito Music festival
• Played in local bars and clubs in Puerto Banus.
• Played a big party hosted by House City from London, in Karbon club,Fuengirola.
• Djing private boat parties and house parties in Dubai
• Internship at Talk Radio Europe
you can contact me email: dan.hoblourne@gmail.com mobile phone:655 859 939 soundcloud: https://soundcloud.com/dan-holbourne