Aloha Gardens Multi Sports Club
share this page with a friend
The Aloha Gardens Multi Sports Club offers sports activities for both children and adults based in Aloha Gardens in Nueva Andalucia, Marbella. They also offer a popular kids camp that runs during weekends and school holidays all year long.
You´ve been to this club? Please send us your evaluation and grade. We would love to hear from your family!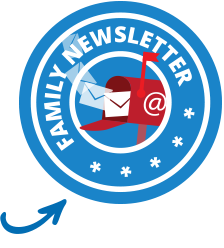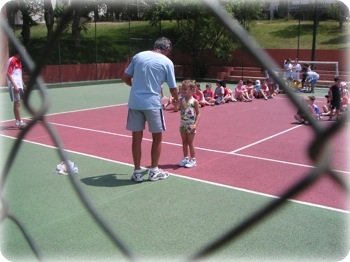 The Multi Sports Club offers a wide range of sports and fitness activities to suit everyone including tennis, padel, football, handball, basketball, netball, hockey, cricket, volleyball, touch rugby, cycling, fitness activities, and skateboarding. The club is a family run business that aims to make sport accessible to all, no matter what age, size or ability.

Telephone: +34 952 814086 or +34 656 618712
Address: Urb. Parcelas del Golf, Avda. Del Prado, Nueva Andalucia, Marbella (near Puerto Banus)
Email: info@themultisportsclub.com
Website: www.themultisportsclub.com
Join us for Half Term Camp 2011 Oct 17 to Nov 4 10:00am - 2:00pm and our spooky Halloween party on Saturday October 29th
Summer Camp: The camp offers morning sessions Monday through Friday from 10:00am - 1:00pm starting June 28 - September 3 for children aged 4-14 years. Children participate in various group sports activities such as tennis, hockey, handball, volleyball, basketball, touch rugby, 6-a-side football. Daily rate is 15 euros per child and weekly rate is 65 euros per child. There's no need to pre-book. Just turn up on the days that they prefer! Refreshments included and medals each week!
Read more about activities at the Aloha Gardens Multisports Club.
MarbellaFamilyFun grade: 10
---
Son's evaluation: I really liked it because i am pretty athletic. At the beginning of the camp we always play football and then we play a different sport. There are quite a few breaks and they give you some juice and cookies. There is a vending machine where you can buy chips or chocolate. Almost everybody speaks english. Grade: 10
---
Mom's evaluation: My kids spent a couple of weeks at Aloha Gardens Multi Sports Club summer camp when they were 6 and 8. It was a great way to get them outdoors and active to burn some energy. At the time my kids didn´t speak Spanish very well, so they were happy the monitors were English speaking.

The kids in the club were friendly and the staff were very kind to them. I could see it was a popular place as there were always lots of kids. The best part of the week was on Fridays when the kids receivedtheir medals for participating. They really looked forward to this moment.

There were a couple of break times when they offered snacks and plenty of water. The kids had fun, but as it neared pick up time the sun was so hot that the kids were really ready to go home. It gets very hot in July and August, so make sure your kids stay well hydrated and they should bring their own bottle of water so they can drink any time they want. They now have a shade so that kids can take a break from the sun, which helps a lot. I really liked this camp for its flexibility. You don´t need to pre-reserve, so you would just turn up on the days you feel like bringing the kids. Or bring them everyday if you like.

My son recently tried out the Multisports Club at Aloha Gardens again now that he is 12. He has been attending it on and off throughout the summer with his 6 year old cousin and they both have loved it.

His cousin doesn´t speak Spanish and really wanted to be in an English speaking environment so was so pleased to attend this camp. There are not many purely English-speaking camps in Marbella that cater to sports. Most of them are a mixture of Spanish and English or other languages for that matter.

What I really like about this camp is the flexibility. You are able to pay only for the days that you show up. It´s particularly good for kids who just want to try out a sport or have other activities going on during the week on alternate days, so you don´t have to commit to the whole week. If you do want to commit, then you are encouraged to do so with a discount.

My nephew´s favorite day was when he received a medal on Friday and won lollipops for his achievements. He had so many things to say when I would pick him up from the camp. He made lots of new friends and couldn´t wait to go the camp the next day.

My son is very athletic and loved to have the chance to run around and compete all morning. He was so proud when he was elected team captain. His team won the final match on Friday and he won a trophy which totally made his day. Grade: 10
---
Robert´s family (Kyiv, Ukraine) grade: 10
---
Dad: My 6 year old son spent two weeks at the Aloha Gardens Multisport Camp this summer, and he LOVED it. The pros are he met lots of new kids, played sports for the three hours a day and it was flexible. You pay as you go so he could decide everyday if he wanted to go. He really enjoyed it, so out of the two week period he choose to go everyday.

The cons are that there was not much shade and three hours comes and goes pretty quickly when you're having fun. I think my son would have liked a bit more time there. Grade: 10
---
Back to top of Aloha Gardens Multi Sports Club
Return to the Marbella sport page