Aloha College Graduation Ceremony
by Aloha College
(Marbella)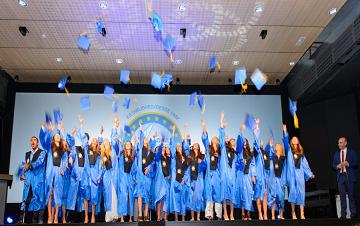 Aloha College kids
Once again Aloha College celebrated the end of the academic year in its traditional Prize-giving and Graduation Ceremony, which took place on Friday 26 June.


They had the opportunity to share their academic, sporting and personal successes with their parents and the wider community. As every end of year, their Year 6 and Year 13 students formally graduated from the Primary School and the Secondary School respectively.
Click here to return to: PARENTING: EDUCATION - School Community Blog.