Aldana Football Camp
share this page with a friend
The Aldana football camp is a summer camp in Marbella for children aged 6 to 16 that has attracted the most prestigious names in Spanish and international football.
You attended the camp? Please send us your evaluation and grade. We would love to hear from your family!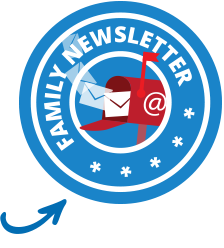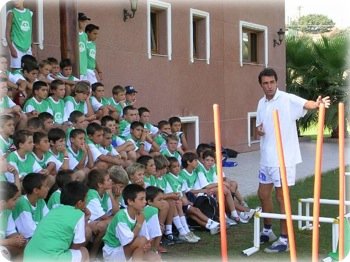 This project, started in sumer 2004, has become a reference in football camps on the Costa del Sol thanks to the experience of its coaches and special guests, as well as to the quality of its installations.
Every year, professional and retired football players and coaches are invited to give formative speeches and share their experiences with the children. Past guests have included Vicente del Bosque, Fabio Capello, Donato, Luque, Julio Llorente...
The training takes place at the MPF-Marbella (Marbella Paradise of Football) in the urbanization La Quinta, a first class high performance training center specialized in football at professional level and recognized as one of the best installations in Europe. The children train on the same installations where teams like Bayern Munich, Borussia Dortmund, Parma, Dynamo Kiev and many others do. We have special training available for goal keepers.
2011 Aldana Football Camp - Summer Session - VIII Annual Football Camp: July 4th to 23rd, 2011. Open for children aged 6 - 16. Groups limited to 12 children per trainer.

SHEDULE AND PRICES:
* METHOD A (FOOTBALL ONLY): Intensive course in football from 10:30am to 1:30pm at one of the best football pitches in Europe.
Full Course (football only): 550 euros
Course per week (only football): 230 euros
Week 1: 4th to July 8th
Week 2: 11th to July 15th
Week 3: 18th to July 23rd (July 24 - Party for children and parents. Diplomas will be handed out)

* METHOD B (FOOTBALL + OVERNIGHT STAY): After training three hours in the morning, you will enjoy and live through activities, multiventures, in the evening, in an authentic and exceptional HOTEL ON THE COAST OF THE SOL (HOLIDAY WORLD 4 ****) with monitors and an exceptionalwWater park located inside the hotel. Places limited to 60 persons.
Course 7 days stay + football: 700 euros. July 11th to 17th.
Participants begin their stay on the 11th at 10:30am on MPFS and end on the 17th, at 12:00pm at Holiday World Hotel where they will be collected by their parents.
In order to book the hotel, the full amount must be paid before June 15, 2011.

Transportation to the Aldana Football Camp available with two routes.
From Málaga - Starting at Maratín Carpena at 8:45am and stopping in Fuengirola, Elviria, Marbella and San Pedro.
From Algeciras - Leaving at 8:45 and stopping in San Roque, Sotogrande, Sabinillas and Estepona.
Saturday, July 2, 2011 - 12:00 - 1:00 Informative meeting taking place for parents interested in the Aldana Football Camp at MPFS. You may also register and get your child acquainted with other members during this time.

Tel: +34 687 991 962; +34 654 206 015; +34 952 78 65 06
Email: campus@futbolmarbella.com
Website: www.futbolmarbella.com MarbellaFamilyFun grade: 9.0
---
Son's evaluation: At first, the activities were kind of boring and I didn't know anyone but then we played matches and it was more fun. In the middle of the day we would stop to get a break and eat a fruit or energy bar and an Aquarius. The grass on the field is very good and clean, probably the best i've been on. The trainers are nice and at the end of the camp we would always play a match. Grade: 8.0

---
Mom's evaluation: My son spent a week at the Aldana football camp and seemed to enjoy it. During the school year he used to train on this field, which is a very high performance grass field that is unmatchable in Marbella. I know of several other kids who have attended the camp and they all are very satisfied. The one thing you need to really keep in mind with these types of football camps is that your children will be out in the heat under the blazing sun for a long time, so you need to stress to them that they need to drink water frequently and apply sunscreen before you leave the house. If they are old enough, have them take a bottle of sunscreen with them so they can reapply it frequently. The staff in these types of camps are quite conscious of the heat and give them lots of water breaks and time to rest. Check out their website to read more about the trainers, facilites and program Grade: 9.0
---
Dad's evaluation: Grade:
---
Back to top of Aldana Football Camp
Write your own review about Aldana football camp
Back to Marbella camps