ABC Kindergarden Marbella

(Elviria, Marbella)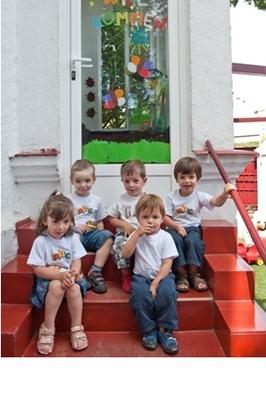 ABC Kindergarden Marbella
Welcome to ABC Kindergarden!


Being an international centre for children's education, our most important goal is the development of your child within an integral
bilingual upbringing
. Hereby we build the basis for a following easy school enrolment at a German School.
The first years of your children's life are essential for the development of their personalities and their subsequent formation
. We want to complete and continue the educational work given at home in the families and need to do that in close collaboration between parents and our center.
And of course we also want the children to have fun with us!
At
ABC Marbella we offer an education in either German or English
, so that your child is perfectly prepared for the chosen schooling in the according language.
Our children are aged between
6 months and 3 years
and are divided age-homogeneously into 4 class rooms.
Our big garden of 500m2 offers children multiple opportunities for outdoor exercise, free play and fun. The kindergarden also counts on a fitness room in which the children can accomplish sports activities.
Afternoon activities: ballet and art
The ABC Kindergarden Marbella is situated in the town district of Elviria, right between Málaga and Marbella.
Location:
Centro Comercial Andasol, N340, km 189, Elviria, 29604 Marbella
Tel:
+34 952 838 504
Email:
info@abckinder.es
Hours:
Monday to Friday 8:00am to 6:00pm
Website:
www.abckinder.es