Waiter/Waitress (couple live in job)
by Zaharie Camelia
(Romania)
Dear Sir/Madam,


We are a couple(27/30) from Romania looking for some job opportunities and we wish to apply for a job in the hotelier field in Marbella/Puerto Banus.We can start with any position with the possibility to advance. We would like to find a job as a waitress assistant/cook assistant or room attendant for the beginning. We want to get some international experience in the hotelier field and we are looking for a career in the hotelier industry.We are fluent in English and we have some knowledge in German and Spanish, experience in the hotelier field, assuarrance, education and banking. We are fast learners and very adaptable .We enjoy group work and cooperation.We are looking forward and we are available for an interview and we would be happy to provide you with further information. Please write me on my email address : zaharie_camelia@yahoo.com. We would like to apply for a job from March /May 2014.I attached here our CV.Thank you for your consideration of our application.
Sincerely,Camelia@Bogdan
Post your own submission to the Marbella Community! It's easy to do. How? Simply click here to return to JOB Board Archive.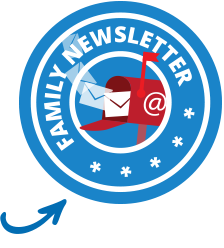 Apr 06, 19 08:07 AM

The Marbella Football Academy - a high-performance Football Camp in Marbella enabling kids from 4 to 16 years of age to develop and excel in football.

Mar 26, 19 02:11 PM

Just a quick tip if your needing a NIE Number in Marbella... I was very happy with my self, read all the websites about getting your own NIE Number in

Mar 26, 19 02:09 PM

I am an enthusiastic and experienced teacher. I taught Biology/Science/Maths in Ireland from 2005 and gained my PGCE in University College Dublin in 2012.