Vertikalia Indoor Rock Climbing for Kids and Adults
by Reinoud Krijger
(Churriana / Malaga)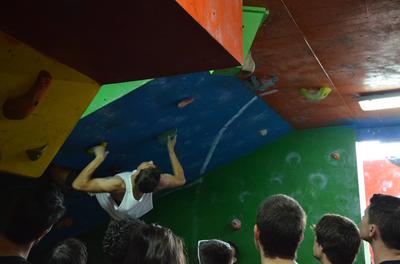 Vertikalia Roco
Vertikalia is an indoor rock climbing facility (low ceiling climbing hall with padded floor) comprised of 160m2 and over 2500 holds. We welcome expert climbers who are looking for a hard training session as well as newbies who are looking to work out or want to get experience for rock climbing.


We operate as a Sports Association, membership is free and entry ranges from 3€ per day to 30€ monthly pass.
We also rent climbing shoes if you don´t have them.
We offer weekly classes for children every Friday from 18.00 - 19.00 as well as organising outdoor activities like Ferratas, Puenting and much more.
Contact for more info: info@vertikalia.com
Tel.: 951433590