Verbena Popular de la Hermandad Sacramental del Nazareno
The Verbena Popular de la Hermandad Sacramental del Nazareno (Nazarene Sacramental Brotherhood Festival) is taking place this year on Saturday August 13, 2011 from 19.00 to 02.00 on Plaza del Santo Sepulcro.


This brotherhood is the oldest and most authentic Marbella. The festival will bring together all the brothers and people close to the guild to raise funds to be allocated to renovate the material of the brotherhood with a new skirt for the Virgen del Mayor Dolo and a new standard for the Holy Sepulchre (Santo Sepulcro).
A drawing will be held for a trip to Saida (Morocco) for two people and will include a bar where drinks are offered at reasonable prices, as well as feature performances by singer Capacete Carolina, which will delight the audience with pop versions of the 80s.
Post your own submission to the Marbella Community! It's easy to do. How? Simply click here to return to A: READER INPUT - share a tip.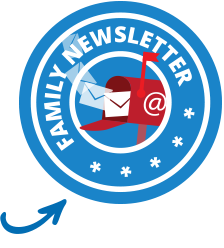 Apr 06, 19 08:07 AM

The Marbella Football Academy - a high-performance Football Camp in Marbella enabling kids from 4 to 16 years of age to develop and excel in football.

Mar 26, 19 02:11 PM

Just a quick tip if your needing a NIE Number in Marbella... I was very happy with my self, read all the websites about getting your own NIE Number in

Mar 26, 19 02:09 PM

I am an enthusiastic and experienced teacher. I taught Biology/Science/Maths in Ireland from 2005 and gained my PGCE in University College Dublin in 2012.