Tutor based near Marbella
by Jane Spence
(Ojen, Nr Marbella)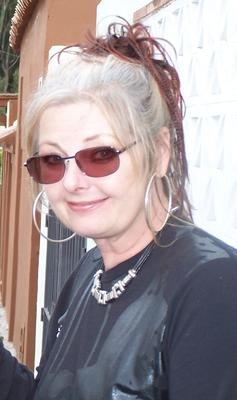 This is me...
I am a UK qualified librarian and TEFL tutor (Teaching English as a Foreign Language), and I have been working with children on the Costa del Sol for the last 24 years.


During this time one thing has concerned me : the number of children I have met who do not read…who are not confident readers…who do not know which books to read, or how to find reading material that interests and/or inspires them. So they dismiss reading as "BORING"!
I, on the other hand, believe very strongly in the importance of books and reading. So I decided to try to do something to try to change this sad situation. Using my years of experience and my extensive knowledge of books, and children's literature in particular, I have been working with individuals or small groups of children, helping them with reading, English and general schoolwork…and trying to convince them that books and reading are not boring…on the contrary : "Books are the quietest and most constant of friends; they are the most accessible and wisest of counsellors, and the most patient of teachers." (Charles W. Eliot)
Is your child a reluctant reader…who thinks that reading is a necessary evil ?
I can persuade them otherwise...more than that -
I can teach them to enjoy, even love, books and reading.
Reading is an essential part of learning English...it helps so much with other aspects of work (and life !)...the more you read, the more you can hope to improve. Reading will help with spelling, grammar, punctuation, expression in writing, understanding of texts, analytical skills, general knowledge...and more!
We read all the time...books, magazines, newspapers, road signs, food packets, CD covers, instruction manuals...and, of course,the internet because - after all - computers are a reading media !
Do you think your child could use some help ? Then contact me :
Jane Spence M.C.I.L.I.P, C.E.L.T.A
Tel : 610575064 / 951170144
e-mail : janes_9_9@hotmail.com