Sardine Festival - Moraga Carnavalera
by Marbella Family
(Marbella)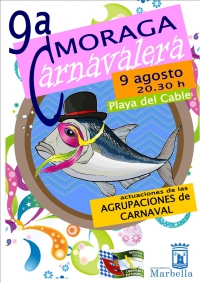 9th Annual Sardine Festival - Moraga Carnavalera


August 9, 2014
Cable Beach
20:30
Free event!
The Town Hall has announced the 9th annual Sardine Festival. The Sardine Festival will feature local groups including performances of flamenco and pasodobles. Another tradition will be the preparation of the "espetos" (sardines on a spit) that will be given out (for FREE!) to all the attendees of the carnival.
Join the locals in this fun filled event it is guaranteed to get you in the summer spirit in Marbella.
Click here to return to: A: READER INPUT - POST A BLOG.