Puppy needs home
by Amanda Gedeon
(Marbella)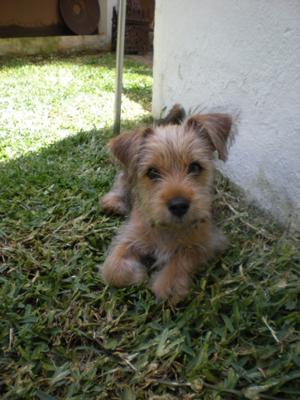 Please home me, i'm so well behaved, incredibly cute and really want a family :)


I was found mucking about in a field, i was homeless and was immediately taken to a family who insisted they wanted a small dog. It was great news! I'm small and really need a family, so it all looked good... until the vet said I'd weigh up to 7 kilos - apparently that was too much, so I suddenly was unwanted.
I felt how lovely a family would be and now I really really REALLY want one. I'd rather not go back to the field. I'm only 2 months old, i'm really cute, SO smart, I also love other dogs. I'm playful, quiet and don't chew things up.
Do you think you could be my new family?
If so please contact Amanda Gedeon on 695153139 or email her on amandagedeon81@gmail.com she's helping find me the perfect home. She works really hard so can't keep me herself, though is heartbroken about the fact they didn't want me :(
I still don't have a telephone number.