Professional Quality MUSIC DEMO in Marbella - Any Age!
by Paul
(Estepona, Spain)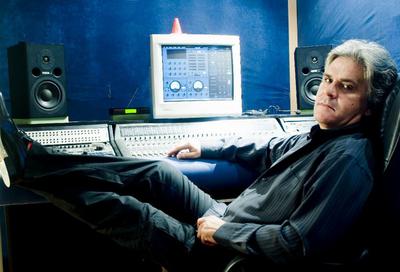 Paul at the MMI Studio
Here's a huge opportunity for you if you're looking to create a no-compromise, world-class MUSIC DEMO showcasing your talent - or your children's talents.


SUMMER 2014 SPECIAL OFFER
- Our accomplished international production studio now offers
extremely affordable prices
- without ever sacrificing QUALITY.
This offer includes guidance and hands-on work by an accomplished producer, engineer, arranger, songwriter and a singing coach. Marketing and promotion services, label and publishing leads, management advice and much more are also available. Best demos also get plugged to our London, NY and LA label contacts.
This UNIQUE service is suitable for adults and children alike. In fact, apart from numerous world-class artists, in the past we've also successfully developed kids as young as 8 over our 30+year-long professional music career. Find out more about us and check out our song samples here: http://www.meermusic.com/musicdemo
Studio time is limited, so book your time now and KNOCK THE SOCKS OFF ANYONE, including top label A&R's. Our range of cutting-edge production styles includes pop, rock, R&B, electronica, dance, hip-hop, country, folk and much more.
We have a state of the art digital editing suite and always welcome you in a pretense-free, friendly and familiar creative atmosphere.
Inquire with Paul on paul@meermusic.com
(We're based near Estepona)
MAKE A CAREER-BOOSTING MOVE TODAY!