Professional Design & Branding by Pudding Creative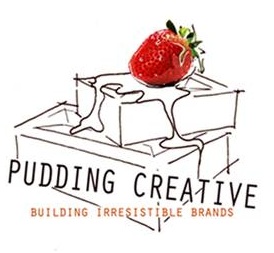 Pudding Creative is a newly formed branding partnership that prides itself on truly exceptional, eye-catching and intelligent marketing designs. The company is based in Marbella and has been formed by local residents Jenny Seed and Heather Graves.


Pudding Creative has grown from a joint love of conceptual design and corporate identity. The tagline 'building irresistible brands' sums up the core of its work. Pudding knows that an appealing and strategic brand identity is built from the foundations upwards – with some hard work and innovative thinking.
"Our passion for strategic imagery, good design and engaging copy-writing helps us to produce beautiful and dynamic branded materials. These core ingredients can transform a business in terms of sales, investment and client support", says Jenny.
The company's unique combination of marketing and architectural expertise gives it a specialist edge in the property industry. Heather is a RIBA qualified architect, meaning that all real estate campaigns are not only beautiful, but also informative and accurate. "During the past 20 years in practice, I have become more and more involved in design representation and the need for innovative expression. I love the challenge of making work be heard in a competitive market," explains Heather.
Amongst their recent projects, Heather and Jenny created the full concept and design package for 6-star resort, Ilha de Cajaíba, Brazil. Managing Director, Dick Blom, says "The architectural designs and the supporting environment (website, e-brochures, and printed material) have led to contracts with World leading hotel and commercial brands."
Contact: Jenny Seed, Tel: +34 667714346, js@puddingcreative.com
Web: www.puddingcreative.com; www.facebook.com/puddingcreative