Open Studio Weekend in Mijas Pueblo
by Mariann Johansen-Ellis
(Mijas Pueblo)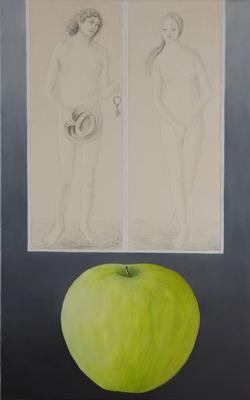 Open Studio Weekend "Puertas Abiertas" on the 26 and 27 of May from 11 am to 8 pm.


23 of May : Inauguration of Art Exhibition at Casa Museo in Mijas until the 1st of June.
In a fun and full of events weekend, over 15 national and international artists, amongst them well known sculptor Carmen Escalona, painter Michele Lehman, photographer Nina Reistad, and printmaker Mary Eisman, open and show their studios to the public. Many of the artists have demonstrations of their craft, and you get a possibility of talking directly to the artists.
In coordination with the Open Studio Weekend, an art exhibition is held at the beautiful Casa Museo in Mijas Pueblo.
The theme for this years exhibition is "El Cuerpo", "The Body", And as always the contributions by participating artists are wide and varied, making this one of the most entertaining and interesting art exhibitions in the calendar of the Costa del Sol.
The art exhibition is on from the opening night
22 of May at 8 pm to the 1st of June.
Even arriving by bus, many of the studios are within walking distance in the village, and as we know, Mijas is a lovely friendly Village with ample possibilities of a refreshment along the way.
Participating in "Puertas Abiertas" we promise a fun weekend out for all age groups.
For more information on participating artists see:
www.artemijashomepage.blogspot.com
or contact Mariann Johansen-Ellis on 952 48 51 72 or mariann@artcanbefun.com