New Years Eve Dinner & Party at Guey Restaurant & Skybar
by Nicky
(Marbella, Spain)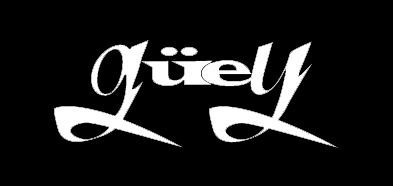 Guey Restaurant & Skybar
FOR UPDATED CONTENT ON THIS TOPIC,CLICK HERE.
Bring in the New Year 2010/2011 in style in our spacious venue, with 3 locations – Guey Restaurant, Covered Terraces & Skybar
Enjoy an absolute extravaganza of fine dining in our restaurant with live music by Ruben H (trompet)
Outside, "Motown Dru" will be livening up the evening's events with live performances of Soul & Classics
DJ "Antonio Jingo" will create the perfect party atmosphere in the Skybar with 50s, 60s, 70s, 80s, 90s, Disco & Urban Classics
…………………………………………………………
Amuse buche
Parsnip Soup with Green Asparagus Foam,
Blinis with Sturgeon Caviar.
Starter
Scallops and Lobster on a Guacamole bed, Melon,
Pomme Granite and Chili.
*
Rhubarb Sorbet with Sweet Pear Cider
Main Course
Grilled Veal fillet served with Pan Fried Foie Gras.
Topped with White truffle shavings and Vegetable Symphonies
Dessert
New Years Eve Chocolate Surprise served with
24 carat gold sauce.
WINES
Welcome drink
Marques de Lara " cava "
White wine
Vega deo " Sauvignon Blanc, Rueda "
Red Wines
Solar de libano " Rioja, crianza 2007 "
Midnight
Quenardel Grand cru Champagne
" Verzenay, Pinot Noir ,Chardonnay "
" OPEN BAR FOR THE HOUSE SPIRITS "
Live performance and Dj and surprise. 175.00 € iva incluido
After 23.00 to enter and enjoy the show and open bar 75.00 €
Valet Parking