MyGeckoBox - Subscription Box For Kids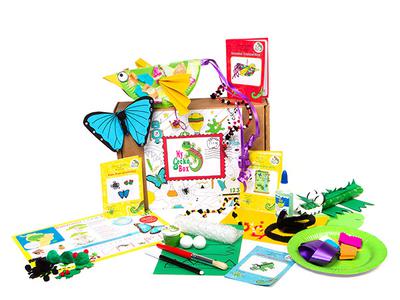 MyGeckoBox is a subscription box company for kids. Each month we post brilliant activities to encourage Fun Learning. You can also buy one off boxes for birthday gifts from a selection in our online shop.


What will visitors love about it?:
We cover a different theme each month and the surprise element is what our subscribers love. Themes such as: Dinosaurs, Space, Native Americans, Music and many more topics. Each box has everything you need to complete the crafts, step by step illustrated instructions and a brilliant fun fact sheet to post up on their wall.
Essentially it's convenience for parents and a lot of fun for kids, with an educational twist at its core.
Address:
We are 4 mums based in Mijas Pueblo
Email: info@mygeckobox.com
Telephone: 659175267 and ask for Claire
Website: https://mygeckobox.com
Facebook: MyGeckoBox
Twitter: @MyGeckoBox
Instagram: @MyGeckoBox