Morocco Golf Tours by Laila Arrangements
by Laila
(Tangier)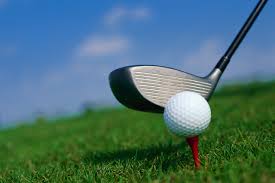 Golf in Morocco
Golf in Tangier and other Moroccan Cities!


We Plan it, You Play it !
we understand the needs of our golfing clients, we strive to make sure your vacation is liberally laced with great experiences, excellent quality, outstanding value and honest advise. We deliver great experiences every time.
Our friendly team specialises in originating tailor-made golf holidays in Morocco for individuals couples and small groups.
LailaTour provides the ultimate vacation planning service dedicated to creating memorable vacations. The company offers a variety of services for visitors to Tangier, Casablanca & rest vof Morocco whether on business or leisure.
Our aim is to supply clients with the vacation of a lifetime, supported by professional levels of service and expert Moroccan knowledge. We believe in providing value for money and that the process of reserving your vacation should be as easy and efficient as possible.
between us at LailaTour, we have the specialist skills to create:
1)customised touring programmes throughout Morocco for couples, families and groups.
2) Golf Tours throughout Tangier, Rabat, Casablanca and Marrakesh
3) Group Tours for larger groups of 20 – 85 persons
4) Conference & Event Management for corporate clients including business meetings and leisure activities and spouses programmes
If you would like to play golf in Morocco, you have reached the right web site. We will create the itinerary that suits you, your budget, and your dates of travel, making all the arrangements to ensure you have a great vacation. We will be very glad to Working with you to create the ideal itinerary, Making all the bookings for golf tee-times, accommodation, ground transport, dinners, other sports, and private tours and places of interest.
Using our many years of experience and supplementing that with our network of contacts, to ensure you have confirmed reservations at the best courses, the best accommodations, at the best price, Meeting you on your arrival and making sure you have a great vacation!
For tailor-made itineraries and quotations, without obligation, contact LailaTour today. As golf enthusiasts from the Kingdom of Morocco, with an in-depth knowledge of golfing in Morocco, we are skillfully placed to advise, assist and organise golf breaks in Morocco on behalf of any golfer careless of their level.
CONTACT LAILATOUR TODAY EMAIL: lailatour@gmail.com
We simply want our clients to have the best golf holiday in Tangier by providing a personalised service according to your personal specific needs and ambitions. This includes quality accommodation, a varied golf itinerary, dedicated personal driver, and restaurant recommendations.
We can also suggest and organise other cultural experiences private tours with our partners in Morocco upon request.
We offer a very personalised, friendly service and pride ourselves on only proposing accommodation that we have visited and golf courses that we have played ourselves.
We look forward to working on your next golf holiday to this exciting new destination called Morocco!
Laila