MODERN DANCE classes with Anna Sologub (Marbella)
by Anna Sologub
(Marbella, Spain)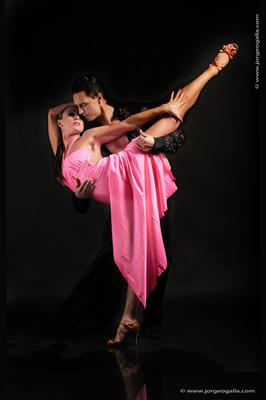 MODERN DANCE CLASSES in Marbella


(Street Jazz, Latin Jazz, Funk Jazz, Lyrical Jazz, Broadway, Comercial etc.).
* Children and young adults (3 years and upwards)
* Group and private classes
* We speak English/ Hablamos espanol/ Говорим по-русски
Tel: +34 686 101 794
E-mail: sologub2000@gmail.com
www.annasologub.com
Facebook:
Anna Sologub Dance School
_______________
Modern Dance
The modern dance or jazz dance, began in the United States in the early twentieth century. Within modern dance we may found many different trends, like street jazz, jazz funk, lyrical jazz, latin jazz and broadway jazz, to name a few. The jazz has influences from many styles, from ballet to African dance, hip-hop and contemporary dance. The choreography of musicals, cabaret and even burlesque dance is based on jazz.
The class begins with a warm-up designed to increase fitness levels, develop flexibility, coordination, muscular endurance through a mixture of techniques and jazz ballet with Pilates, yoga and abdominal strength. The exercises strengthen and stylize the body and help us get a fluid movement and elegant yet energetic and fast, with many changes of directions and rhythms. And of course, we develop choreographies of different jazz trends.
Modern dance classes are taught by Anna Sologub.
________________
Anna Sologub

Professional Dancer, Instructor and Choreographer 
Anna began her career at the age of six, finished at top of class the Choreographic Lyceum of Moldova, where she specialized in Ballroom Dance (Latin American and European programs). As a young adult, Anna joined the Codreanca Ballroom Dance Company, multiple winners of IDSF European and World Formation Championships.  
Anna went on to master Jazz, Ballet and Contemporary dance.  She has performed around the world as a lead dancer in major revues and stage shows. Her resume includes: film, TV, music videos, fashion shows, special events, showcases and festivals.
She currently resides in the South of Spain, where she continues nurture her career as an independent artist, professional dancer, teacher and trainer. 
____________