MARBELLALAND Family Park Summer 2016
by Omar
(Marbella)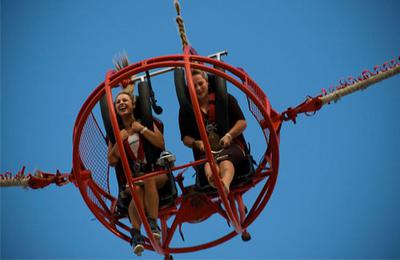 MARBELLALAND in Puerto Banus
Puerto Banus has surprised us with a super-fun summer attraction park for the entire family that is scheduled to be open from mid July through the 4th of September 2016..


The park is situated just across from the Cavalli Club and Alzambra Urbanisation (see map below).
CONTACT
info@marbellaland.es
MARBELLALAND2016
It opens from 7pm and welcomes everyone to enjoy the rides. Entrance is free and you'll find food stalls as well.
Please note* There is a limited amount of information available right now, but we will be sure to keep you posted.
For similar events and fun things to do visit
Marbella calendar of events
.
Click here to return to: TTD - Blog & General Info.