Marbella Spring Charity Concert - 31 May 2016
by Morris Bishop
(San Pedro de Alcantara)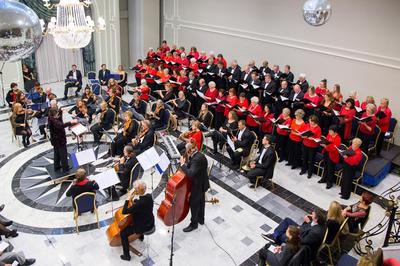 Collegium Musicum Orchestra and Choir
Three charity concerts will be performed by the renowned choir and Orchestra of the Collegium Musicum, who will be joined by the Camerata Singers from Sotogrande, under the baton of their Director of music, Annemarie Philipps.


The two works that will be perform are: Puccini's Messa Di Gloria with soloists Philip Borge, tenor, and Luis Lopez, bass, to be followed by the horn concerto, Morceau de Concert by Saint-Saens, with Alexander Mutafchiev, French Horn.
The three concerts will be given at The Hotel IPV Palace & Spa, Fuengirola. on 29th. May starting at 20:00h. tickets 12€
IGLESIA de la ENCARNACION, MARBELLA on 31st. May starting at 21:30h. Entrance free
IGLESIA NUESTRA SENORA de la MERCED on 5th. June starting at 20:00h. Entrance free
Please leave a generous donation in aid of CONCORDIA.