Marbella Spanish lessons
share this page with a friend
Heading to the Costa del Sol and looking for Marbella Spanish lessons? Or maybe you're a full time resident and looking to brush up on your conversational skills or find great language courses for the kids. In any case, you've come to the right place.
The toughest part will be choosing which Marbella Spanish Classes are right for you. You'll find there are many Spanish teachers in Marbella, from one-man operations who will be willing to meet you at your choice of locations to large schools. To help you make an informed decision, you should decide first what your needs are:
One of the schools that continuously receives high marks is the Don Quijote language school. They offer a wide variety of programmes to suit adults and kids alike. Furthermore, their programmes are available in multiple locations worldwide.
What makes Don Quijote from other schools is that they have a +30 year track record in delivering high quality experiences. This is the place to go if you are looking for a turnkey solution to learning Spanish while in Marbella, the Costa del Sol or one of the other global locations they operate in.
don Quijote Marbella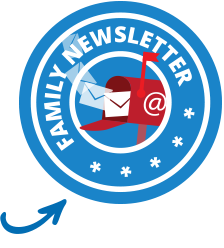 Combine Marbella Spanish lessons with activities
If you're looking to combine learning Spanish with a fun activity, the Don Quijote school offers a wide variety of fun activities for kids and adults including:
Flamenco Dancing courses
Spanish Culinary & Gastronomy courses
Scuba Diving
What specific activities are available at the Marbella Spanish classes vary so check the details on the link, below for more information.
what level of spanish course do you really need?
Not sure what level of Spanish instruction you need? We can help! 

One of the things that many struggle with, particularly if they have some level of Spanish fluency, is that exact course would suit them? Here's an easy way to find out. 
Take the short test below to gauge your level of knowledge. It's fast, easy and provides you with a simple guideline as to your need. For more information, contact Don Quijote at their details below.