Marbella Christmas market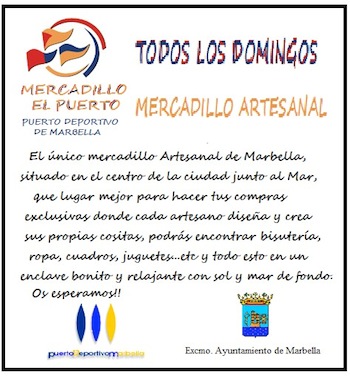 Marbella Christmas market
FOR UPDATED CONTENT ON THIS TOPIC,CLICK HERE.
Every Sunday in December from 12:00pm to 6:00pm visit the Christmas Market at the Puerto Deportivo (sports port) in Marbella for a very special chance to buy local handmade gifts for friends and family.
There will be lots of opportunities to get some Christmas shopping done with local items such as crafts, jewelry, ceramics, food items, games, and more. There is also a cafeteria so you can have a bite to eat.
The market is open during the "puente" (bridge) holiday from Thursday December 6 to Sunday December 9, 2012 celebrating
Constitution Day
and the
Immaculate Conception
, when most other stores will be closed. This artisan market also plans to continue every Sunday even after the holidays.
The market is located at the Muelle Teresa Zabell wharf on the north side of the port.