malaga parking

Malaga Parking offers long term and short term airport car parking, valet and express services tailored to your needs at affordable prices. Here you have the best options in one place for you to choose what companies serves you best. Must the companies have their own shuttle buses and will drop you off and pick you up. You can choose to leave you car indoor or outdoors and whether you wished for it to be cleaned whilst you are away.

share this page with a friend
Have a question about Car Parking in Malaga or the Costa del Sol?
Share your questions with us - we'll research it and answer it for you!
What others have asked about Airport Car Parking.
Click below to see contributions from other visitors to this page...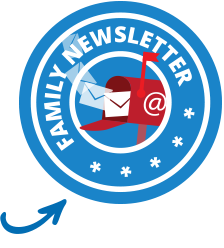 malaga parking guide
Malaga Parking Guide
Antequera
1. Calle Diego Ponce.
2. Calle Santisima Trinidad.
3. Street parking near the bullring.
Benalmadena
1. There is underground and surface parking at Puerto Marina.
Fuengirola
1. Plaza de la Constitucion - 391 spaces.
2. Plaza de España - Avenida Condes de San isidro/ Plaza España - 343 spaces.
3. Plaza San Rafael - 116 spaces.
4. Lopez Yebra - Paseo Maritimo Rey de España (beside Hotel PYR) - 481 spaces.
5. Street parking on the paseo maritimo with parking meters.
Malaga
1. Plaza de la Marina - Plaza de la Marina, 4 - 450 spaces.
2. Andalusia - Avenida de Andalucia, 4 (In front of El Corte Ingles) - 621 spaces.
3. Alcazaba - Plaza de la Alcazaba, 3 - 532 spaces.
4. San Juan de la Cruz - Plaza de San Juan de la Cruz, 1 (Access at Compositor Lehmberg)- 702 spaces.
5. Cervantes - Calle Cervantes (Plaza de Toros - Malagueta) - 436 spaces.
6. Camas - Calle Camas - 458 spaces.
Marbella
1. Downtown - Avenida Arias de Maldonado.
2. Downtown - Avenida Puerta del Mar.
3. Puerto Banus - Avenida de Ribera.
4. Puerto Banus - El Corte Ingles during store hours, Monday-Saturday.
Mijas
1. Calle Virgen de la Peña - There is a 10 story parking building with about 400 spaces. Elevators bring you up to the Plaza Virgen de la Peña, where there is a tourist office.
Nerja
1. Huertos de Carabeo - This is a very large parking place. From the main highway, follow the signs to the parador. The parador is off the street Rodriguez Acosta. Follow the road all the way towards the beach. At the end turn right to find the parking lot. 
2. Calle La Cruz - Beside the Ayuntamiento (Town Hall) - Costs 15€ per day.
Ronda
1. Beside the Plaza de la Merced.
2. Beside the bullring => there used to be some parking space beside the bullring but this does no longer exist. There are three other choices quoted on points 4, 5 & 6.
3. Plaza del Socorro.
4. Beside the Town Hall, in the old quarters of the city (open parking, i.e. not covered)
5. Parking Martinez Astein, underground parking, excellent facilities. Located at the junction of Avenida de Malaga & Avenida Martinez Astein (website mastein.es).
6. Free open parking - gets full very quickly. Located between Calle San Jose, Calle Comandante Salvador Carrasco & Calle Lauría.
San Pedro Alcantara
1. Plaza de la Iglesia.
Torre del Mar
1. Paseo maritimo street parking - free.
Torremolinos
1. Plaza de Andalusia - Near downtown - 800 spaces.
2. Playa del Bajondillo - Free street parking on the paseo maritimo.