La Villa Mexican & Grill

(San Pedro Alcantara)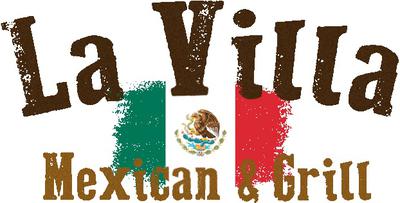 La Villa Mexican & Grill
La Villa Welcomes Families Back to Marbella!
La Villa Mexican & Grill
is a warm and friendly family restaurant situated in the famous San Pedro de Alcantara Church Square (City Centre). This truly unique Mexican restaurant has a passion for food, service and quality.
After a great hot summer, they invite families to return to enjoy an amazing assortment of authentic Mexican dishes. When you're looking for a great meal after school try
Taco Tuesdays!!!
Anyone ordering Tacos on Tuesday gets a free House Margarita!
Upcoming events for the Fall 2015 season include:

• Live Mariachi Night
• Live Salsa Night
• Halloween and other fiestas!!!

Stay tuned and don't forget: La Villa is now accepting reservations for company and private Christmas and New Years parties! Drop them a line for more information: at
lavillamexicangrill@gmail.com
Along with all the traditional favourites like
Nachos, Burritos, Quesadillas, Fajitas, Chili con Carne and Chimichangas
, the menu also includes a range of authentic Mexican cuisine including Al Pastor and Mole Poblano dishes.
The grilled meats at La Villa Mexican & Grill are also excellent and includes classics such as
BBQ Ribs, Homemade Burgers, Chicken Breast and Grilled Salmon
.
And for the families, there is a
kids menu complete with homemade and healthy dishes as well!
Every plate is created to order with a unique recipe including the finest quality ingredients. This allows La Villa Mexican & Grill to tailor the dish specifically to your taste when it comes to how hot and spicy you want!
You will be offered side dishes of the restaurant's famous homemade chili sauces, including
Habanero, Chipotle as well as the fierce Ghost chili sauce
, to further spice up your experience.  
Most dishes are available with a
vegetarian option
, made with the same care and imagination as our other dishes, and many are even
Gluten Free
. We can further offer
b>Lactose-free cheese on request.
To finish off, you can enjoy an amazing assortment of Mexican desserts including warm fruit taco bowls, Apple Chimichangas and Cinnamon Cream Rice.
Along with the food menu we have a great selection of
Tequilas, Mexican Beers, Wines and Cocktails
so indulge yourself and enjoy delicious, world-class authentic Mexican cuisine at La Villa!
Take Away service available
Public Parking
CONTACT:
Phone: +34 951 134 102
email:
lavillamexicangrill@gmail.com
Business Information:
Opening hours:
12:00 - Midnight
Facebook:
La Villa Mexican & Grill
Tripadvisor:
La Villa Mexican & Grill
Webpage:
www.lavillamexicangrill.com