JOB OFFER: International Patient Coordinator
by Tatiana Benito
(Marbella)
International Patient Coordinator - CERAM Hospital

CERAM Hospital in Marbella is looking for an International Patient Coordinator for its new operations.

The ideal candidate for the position will have a commercial background and will make contacts with GPs and clinics from outside Spain in order to attract patients from abroad that would consider treatment in Spain. The candidate should be energetic, proactive and seeking a new challenge. Fluent English is required for the position and Russian, Italian and/or any other language would be beneficial.

As the International Patient Coordinator, you will be the main contact for patients, facilitate travel planning and coordinate with doctors in order to ensure the patient is aware of all necessary processes and feels well attended at all times. Once the patient arrives at the clinic the International Patient Coordinator will be their primary contact and will accompany them through all steps until their visit is complete.

We are looking for an individual with a commercial background. Healthcare experience is preferred but not essential as training will be provided.

Please send your cv to gestion@hospitalceram.com or contact by telephone (629394934).

Post your own submission to the Marbella Community! It's easy to do. How? Simply click here to return to JOB Board Archive.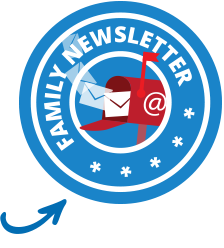 Apr 06, 19 08:07 AM

The Marbella Football Academy - a high-performance Football Camp in Marbella enabling kids from 4 to 16 years of age to develop and excel in football.

Mar 26, 19 02:11 PM

Just a quick tip if your needing a NIE Number in Marbella... I was very happy with my self, read all the websites about getting your own NIE Number in

Mar 26, 19 02:09 PM

I am an enthusiastic and experienced teacher. I taught Biology/Science/Maths in Ireland from 2005 and gained my PGCE in University College Dublin in 2012.