Herbal & Natural Weight Loss
by Jane Dazzle
(marbella, spain)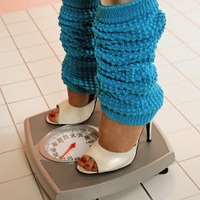 www.dazzlehealthstore.com
Hi - I moved to the coast 4 years ago, and honestly never noticed the weight slowing creeping on. Eating at different times, later at night, perhaps a glass or two more than I ever would have had back in Ireland, the Spanish way of life soon caught up with me.


Then the days of trying to get into my clothes became a stressful time, so much so that at times I refused to go out to events, because I felt so low and unhappy with the weight I had put on. My clothes no longer fitted comfortably, and something just had to be done.
I am not great at exercising, and I do love eating out with friends, and I wanted to lose weight, so I had a dilemma...then I discovered Body Stack fat burners, and now I have lost over 20 kilos and dropped from size 16 to an amazing size 10, and I can tell you - that felt so good!
Shopping is now a pleasure, not a depressing time that sent me straight for a comfort eating binge.
Body Stack and other natural and herbal products can be found on www.dazzlehealthstore.com
If you are a local supplier of herbal products you can add them to this site too. Which is a great idea to help promote local businesses.