Gourmet Chef
by patrick dwyer
(Cyprus)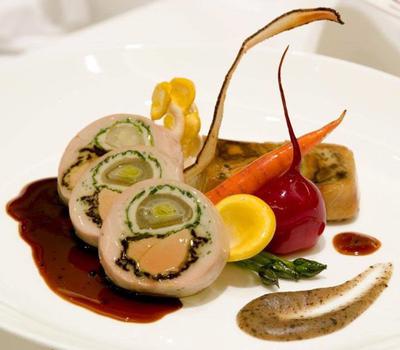 I will shortly be relocating to Spain.


I am a highly qualified chef with experience on many continents.
Executive chef to several five star hotels, group executive chef for major restaurant groups, the most recent of which comprised thirty individual properties specializing in Italian and Mediterranean cuisine. I was responsible for all production at the state of the art central kitchen factory as well as direct supervision of the outlets.
Executive chef and co-proprietor of a Michelin standard restaurant in South America for ten years that consistently gained the American Chamber of Commerce Best Restaurant Award
Former private chef to Sir Elton John.
Currently in Cyprus where I was employed as executive chef to open a new fine dining restaurant in Limassol specialising in tapas and Mediterranean cuisine. The establishment soon moved to the number one position on Trip Advisor. I worked closely with the owners to create a unique dining experience at this beautiful venue.
I manage a team of seven young, enthusiastic and talented chefs. This said, I have controlled much larger teams during my career such as my position as executive chef to Cape Town's premier five star hotel that employed a brigade of fifty chefs and later, as executive chef to a five star resort in the Caribbean.
I have extensive banqueting experience. Catered the prestigious Nederburg Wine Auction luncheon for 1700 guests at the historic wine estate near Cape Town. Received letter of commendation from CEO of Sun International. Catered the World Bank Conference for 400 delegates in Caracas.
As will be seen by my profile, I am highly qualified at the financial side of the operation and have a current HACCP certification.
I am concerned over the financial crisis on Cyprus and am investigating a possible career move.
I am able to relocate at my own expense and have full residence status in the EU.
Detailed personal profile can be viewed at the following link:
http://www.linkedin.com/profile/view?id=105817696&trk=nav_responsive_tab_profile
email: Patrick.dwyer@hotmail.co.za
Mobile: +35799743235
Skype: guevon7
Best regards.
Patrick Dwyer