Gaucin Art Exhibition, 29-30 May 2015
by Gerrit Oppelland-Hampel
(Marbella)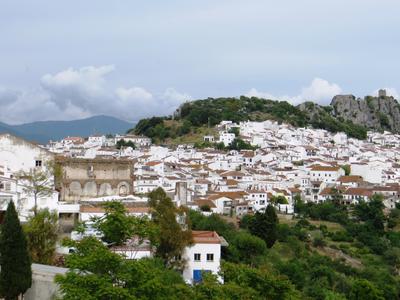 Gaucin Art Exhibition
Here's a last minute tip for art lovers!


17 artists in the town of Gaucin will present their works in their studios this weekend, 29-30 May 2015.
Gaucín is a charming town not far from Ronda. The village has a population of approximately 2,000 and is a fantastic small town to visit this time of year.
The art presentation will give you an opportunity to explore this wonderful landscape not far from Marbella and make a stroll through a pretty white village visting the studios and homes of the artists.
You will find wonderful, high-quality art from the international artist community. Additionally, you can meet and chat with interesting artists or relax in one of the many little bars and restaurants.
You can see some of the landscape in the attached photos.
If you are interested to learn more about this event, have a look to this website: www.artgoppellandhampel.com
Here you will also find the information about the experience of a visitor of a previous event as well as information about Gaucin etc.
More information is also available on the Facebook site of the Artists of Gaucin.
For more information, visit:
artgoppellandhampel.com