El Yoyi Pizzeria
by Marbella Family
(Marbella)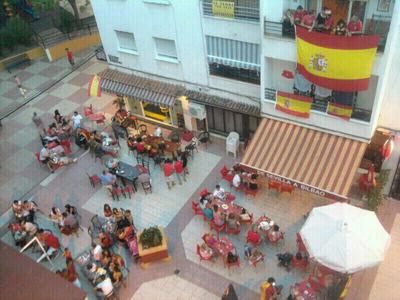 El Yoyi Pizzeria
This is where you go for a pizza with locals!


Great oven-fresh pizzas and pastas in a relaxed environment and very reasonable prices.
You won't find this one on TripAdvisor but it's a great find for those with kids looking for a cool square with a great playground. Take a stroll around San Pedro and wind up here for a great lunch or dinner.
Our kids played football with their friends in the square for hours while we enjoyed great pizzas and mojitos! Located in the heart of San Pedro on Calle Adolfo Luque Chicote.
Tel: +34 617 76 9305
ADDRESS:
Calle Adolfo Luque Chicote 2–8
29670 San Pedro de Alcántara
FACEBOOK: La pizeria