El Pozo Viejo Restaurant
by Elio Zardini
(Marbella, Malaga)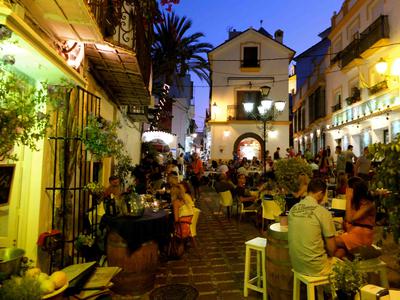 the 500 y/o house
Hellow!


You will find us located in Marbella's Old Town. The Old Well Constructed over 500 years ago is used today as a gastronomic house. Enjoy the harmony and selection of fresh local products and selected wines. Each dish is prepared with Special care and attention, to provide the highest quality for every guest. You will always receive a special welcome at The Old Well. El Pozo Viejo.
Bienvenidos al Pozo Viejo, donde tradición y modernidad se combinan a la perfección en un entorno mágico.
Un lugar único con tres ambientes bien diferenciados (bodega, patio y salon interior) en el que disfrutar de un momento inolvidable siempre acorde a tus intenciones. Comidas y cenas, ademas de reuniones de amigos, aperitivos, cañas y vinos, tapas y buenas copas. Un espacio que invita a conocerlo y a quedarse, sea cual sea tu plan. Ubicado en un marco envidiable, una casa típica andaluza del siglo xvi en pleno corazón del casco antiguo de Marbella, que conserva el encanto de la época y donde se respira la brisa del Mediterráneo.