EFT Emotional Freedom Techniques
by Amanda Gachot
(Marbella)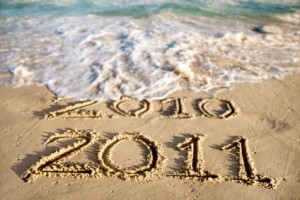 Be free of negative emotions and pain with EFT
I am looking for 5 clients to work with FREE OF CHARGE.......please read on.


Do you suffer from:-
Fears, Phobias, Anxiety, Anger, Guilt, Limiting Beliefs, Traumatic Memories, Low Self Esteem, Excess Weight, Pain
........... or anything which limits you and prevents you from being the person you deserve to be.
If so, How would you like to
be free from these negative emotions
....FOR NO CHARGE.
My name is
Amanda Gachot
and I am a
registered, certified Hypnotherapist and Master NLP Practitioner
. I work with people to help them to change any limiting negative emotions/behaviours and to live the life that they desire. I have recently completed a Practitioner course in EFT (Emotional Freedom Techniques) and to obtain my license I am required to submit
5 cases studies
to the governing body, AAMET. My practice is in the Marbella area, Costa del Sol.
For those of you who haven't heard of it, let me explain what EFT is all about.
What is EFT (Emotional Freedom Techniques)?
About 5,000 years ago, the Chinese discovered a
complex system of energy circuits that run throughout the body
. These energy circuits, or meridians as they are called are the centerpiece of Eastern health practices and form the basis for modern acupuncture, acupressure and a wide variety of healing techniques.
EFT is classed as a 'cousin' to acupuncture. It is based on the premise that
'The cause of all negative emotions is a disruption in the body's energy system'
. It is a combination of
simple verbal statements whilst 'tapping' specific energy points on the body.
The 'tapping' is light and relaxing and can be carried out by the therapist or the client during the session. This stimulation removes the negative emotional component from a memory, event, circumstances or situation and dispels the unwanted disrupted energy. This leads to a smooth,
rebalanced flow of energy
in the meridian system. A balanced body can start to heal itself. Therefore by 'tapping' you can experience some profound
changes in not only your emotional health but your physical health
too.
So... anybody who would like to get rid of/alleviate any emotional or physical limitations, for
NO CHARGE at all
, please write to me, in the strictest of confidence, amanda@gachot.com. I will then contact you directly to let you know if, and how, I can then progress working with you.
Amanda
x
Learn more about
NLP techniqus and the Magnificent Parents workshops
.