Disney Live! in Malaga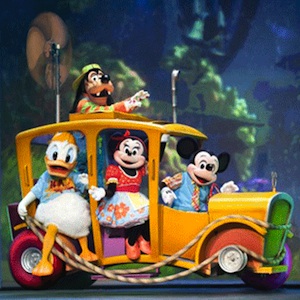 Disney Live! in Malaga
Disney Live! La Magia de Mickey is coming to Malaga from October 18 to 21, 2012 at the Palacio de Deportes "Jose Maria Martin Carpena". Disney friends join professional magicians to present the magic from legendary Disney films right before your very eyes.


The own master of magic - Mickey Mouse - performs amazing magic tricks along with the fairy godmother from Cinderella and Alice in the Wonderland. You'll see how Princess Jasmin from Aladdin floats in the air and the lovely brooms of fantasy dancers help Minnie fly.
Have fun and enjoy an unforgettable Disney family experience with Donald Duck, Goofy, the Mad Hatter, the beautiful Princess, snow white and more friends!
Take advantage of this exciting live family fun adventure, full of twists, flips and more that is sure to entertain all ages!
---
Tickets for Disney Live! in Malaga are sold at
Proactive
and
El Corte Inglés
.
Tickets:
from 18 euro to 29.12 euro
Children under 2 years enter FREE!
(Strollers are not allowed to enter the arena)
Duration:
90 minutes (15 minute break)
Show times for Disney Live! in Malaga:Thursday October 18:
19.00
Friday October 19:
19.00
Saturday October 20:
16.00
19.00
Sunday 21:
16.00
---
Discount "TE INVITO" (I Invite You)
This year the "Disney Live! Mickeys Musical Festival" is offering a special discount of 50% on opening day. This discount is only valid for Thursday October 18 and is offered for a limited time only. The discount is only applicable to ground floor tickets.
In order to benefit from this incredible discount, tickets must be purchased from
El Corte Ingles
department stores. For more information call 902 40 02 22.
Event promoters: Proactiv. For more information go to www.proactiv.es or call +34 93 318 49 69.
Address:
Palacio de Deportes "Jose Maria Martin Carpena"
Miguel Mérida Nicolich, 2