Dinosaurios Park | Costa del Sol | Torremolinos | Málaga | Dinosaurs
by Dinosaurios Park
(Torremolinos, Málaga)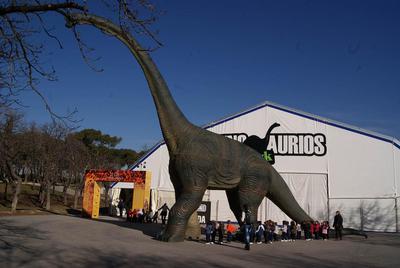 Dinosaurs have come to life in Dinosaur Park! Experience an adventure with us by traveling back 65 million years and discovering these incredible creatures that inhabited the Earth long ago.


We have dozens of life-size replicas! Imagine how it feels to stand next to a 12m tall dinosaur? But be careful! Some of these dinosaurs come alive.
If your little ones like fossils, they can become a paleontologist for a day by digging at our excavation site. In Dinosaur Park, you can also find replicas of dinosaur fossils.
And there's more for the little ones. They can paint their own dinosaur fossil in our workshop or they can play in our bouncy castle.
For souvenirs and gifts, shop at our Dinostore!
What are you waiting for? Get ready for a real adventure and head to Dinosaur Park.
Open all year round from 10:00-20:00; and during July and August from 10:00- 22:00. To contact us, please call us at 627 632 338.