MarbellaFamilyFun.com
Client Newsletter
share this page with a friend

This Client Newsletter has been developed specifically for businesses on the Costa del Sol that are looking for effective tools and tips to reach and engage the rapidly growing segment of international families living on the Costa del Sol. If you'd like to speak with us directly about an issue related to your business, contact us at Tel: +34 671 450 434 or by email at: info@marbellafamilyfun.com 
Do you have a specific question regarding the international family community here? Let us know about it, we'd be glad to help!
Why Content Marketing is SO Important for the Costa del Sol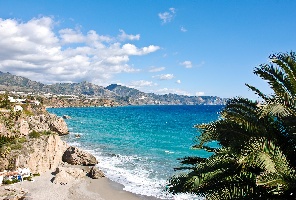 If you have a business on the Costa del Sol and haven't jumped on the content marketing train yet, you might want to hurry down to the station. International families residents between the ages of 25 to 55 years are more likely to search Google than any other source for information on your business. For this reason, creating and distributing shareable content to your existing and potential audience is one of the most effective—in strategy as well as cost—ways to grow brand awareness, traffic and most importantly, sales.
How Content Marketing Works
Content marketing may sound complicated but it actually is pretty straightforward. The challenge is to "point" your content in the right direction - which is where a site like MarbellaFamilyFun.com can help.
Content marketing is all about using content—blog posts, articles, and videos—to bring people to your website, where you build a relationship with them, and can then give them your sales pitch. The more valuable that content is to your target market, the more successful your content marketing campaign will be.
However, to drive good quality traffic to your business, there is one ABSOLUTE RULE: Great Content is Essential.
Great content marketing encompasses three things:

Relevance: You could post a cute kitten video from YouTube and get thousands of views, likes and shares, but should you? If you're a kitty litter brand, absolutely. If you sell women's shoes, probably not. Thinking about what will be popular with your audience is important, but if it doesn't complement your brand, it isn't likely to translate into sales or subscriptions. 
Quality: Pumping out tons of content just because you think you should have it is a waste of valuable resources. Be strategic about what you're creating. It's better to put out one article a week that provides value to your audience than daily blog posts that don't. Search for your brand, competitors and keywords related to your industry on social media and online forums. What problems are users trying to solve? What questions do they have? What do they share online? Create content to address those issues. 
Consistency: Determine how often you're going to create new content when devising your content marketing strategy, and stick to it. If you don't have the time to do this regularly, work with a partner to assist you in the process. It's usually very reasonably priced and you will get noticeable and measurable results if it is done correctly. Not only will your fans and followers know when to keep an eye out for something new, but Google will reward you with better rankings on search terms.
If content marketing seems like a lot of work, well, it can be. But it doesn't have to be. You can mix in curated content with original pieces. Embed a relevant video with a couple of lines of commentary and boom! You have a blog post. Other options for curated content could be links to news related to your industry, infographics based on others' research, or spotlighting posts from influential bloggers within your space.
Stick with it and you'll see the results. And if you need help, let us know at: info@marbellafamiliyfun.com
What Content Marketing Can Do For You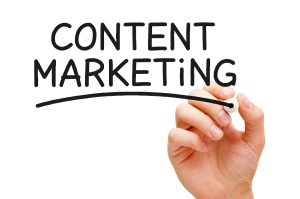 A lot of clients ask us what Content Marketing can do for them. The simplest way to describe it is as Word of Mouth for the 21st Century. Or, in terms of the Costa del Sol, Boca a Boca. Additionally, Content Marketing delivers your business the following measurable results:
1. Builds a Relationship of Trust: The most important function of content marketing is to bring people to your website so that you can build a relationship of trust and authority with your existing and potential customers. Consumers are much more likely to buy things from people they know already and feel confident with.
2. Increase Awareness: Not everyone knows who you are or why you're so great, so educate them! Content marketing is a great way to introduce yourself as a voice of authority in your industry. You may be the #6 company that sells garden tools, but if you can be #1 in providing helpful how-tos for beginner gardeners, you can close that gap and move up in the ranks. Adding prominent share buttons to all of your content is a great way to let your audience sing your praises—and increase your brand awareness at the same time—across social media networks.
3. Build SEO: Search engine algorithms go through frequent updates, and it can be hard to keep up with the changing rules. We'll give you just one to remember: create great content, and you'll get search traffic. Great content is fresh, useful and keyword-driven. Use Google AdWords Keyword Planner to see what users are searching for within your business topic and create content related to popular queries. See if your competitors show up in search results, and then create better, more in-depth content on the same topics so your content will show up first.
4. Deeper Audience Understanding: When you develop content and do it often, you'll quickly get a sense for the topics and issues that are the most top-of-mind for your visitors. How? By looking at your analytics. Analytics can be incredibly useful for helping to guide all of your marketing going forward. Learn what's working, what's not and what seems to be the most engaging content for your audience. Then use that as a base and expand upon it.
5. Increase Conversions: That's what all of this content marketing was for, right? Once you get people to your website through content marketing, the possibilities are endless! Think about your business goals, and make sure they're reflected on every page someone might land on. If sales are your #1 priority, make sure you have a strong call to action on every article or blog post. If you want subscribers, implement a lightbox requesting email addresses. Make those content pages work for you, and make it easy for first-time visitors to learn what you can do for them (besides providing great content, of course).
If you need help with any of this or simply don't have the time, let us know about it at: info@marbellafamiliyfun.com. We'd be glad to help!

Create an Effective Call to Action for your Costa del Sol Business
Nearly every industry segment on the Costa del Sol is heating up and new competitors are entering the market from Malaga to Gibraltar. You may have built a website but are you using it effectively to engage and build relationships with your customers?
Not much happens for you until your CTA (call-to-action) gets a response. You don't capture an email address; you don't get someone to buy something; you don't even get to give away something for free. And for many organizations, a CTA is just a brightly-colored button that says, "Click Here" or "Submit."
Although the Costa del Sol is a market with hundreds of thousands of expat residents, they hesitate to reach out to you if you don't build effective relationships that demonstrate trust and credibility. 
So, before you go installing a bunch of buttons on your site to get something from your visitors, put some thought into what would motivate a visitor to your site to click the button. Here are a few tips that may make your CTAs stronger for your visitors on the Costa del Sol.
Provide assurance the reader/visitor is not "trapped," for example with a "free trial" or a "no-risk, money-back guarantee." 
Tell them exactly what to do. Clarity is very important: "Click here," "Type your email address here." and we'll send you your free guide.") 
Establish a sense of urgency. Use words such as "limited time offer," or "offer expires in two days."
Examples You Can Use Today
Try to establish a "why not?" attitude. "It's free for 30 days," or "you can return it for a full refund." Demonstrate there is no risk.


Make it "look" like they are becoming part of an "exclusive" group.
Join hundreds of others who have taken two inches off their waists in just 30 days!
If they have to "click" to get to the offer, make sure that when they land, the offer is the ONLY thing on the page. There is nothing else to do but enter their email address and hit submit. Use the word "Try" rather than "Buy" – it is far less "final."

Try putting the "Click here" button in the middle of an engaging and colourful infographic or include several ways to "click" in a single infographic, as follows: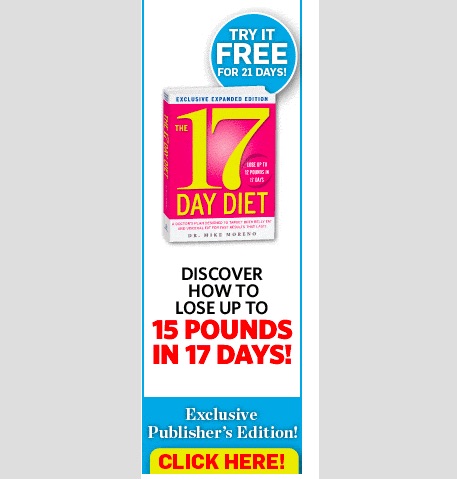 Embed your link in a short piece of text as well as sporting your button—two ways to get them where you want them to go. Add a benefit onto your button ("Get discount", "Start with 15 percent discount").

Offer another "bonus" once they land. Use FOMO techniques (Fear of Missing Out).
Your offer is for a limited time, so add an appeal to the emotion of being sad about losing out on such a great deal. People should fear the consequences of not taking you up on our offer right now, for example:

Here's a Mistake to Avoid!
You REALLY want your visitors to take the CTA's, whether it's to take a "money-back offer" or just get an email address for future contact. But you can come on too strong and immediately turn a would-be customer off. Take this example: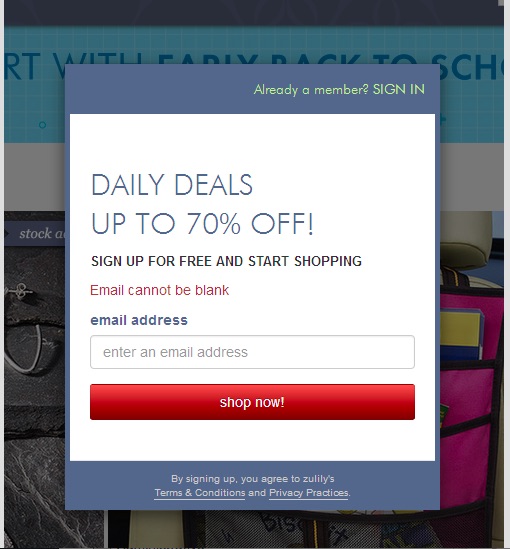 It's a pretty good CTA as deals of up to 70 percent off sound great and are a major incentive to shop right now. However, when you go to the opening page of its catalog, everything in the background is muted or covered, and you cannot enter without either signing in (if you are an existing customer) or entering your email address. 
If you just click the "shop now" button, you get the same CTA with the red text, "Email cannot be blank." This is really irritating to people who do not wish to give out their email address for starters, and, if they end up making a purchase, or taking you up on your offer, you're going to get that email anyway.
In short, they have gone too far.
Getting CTAs that work takes a bit of experimentation. Do some research, find ones that appeal to you, and then try to emulate them. Don't be afraid to get a bit creative, but do make certain that your visitor knows exactly what to do!
SOURCE: Portions of this post were created by Julie Ellis, Editor in Chief at Premier Essay, she has broad experience in the field of online marketing,email marketing, and social media. Julie is caught on such web sites as the LifeHack, SocialMediaToday and business2community.
7 Quick Ways to Make Facebook Useful for Your Business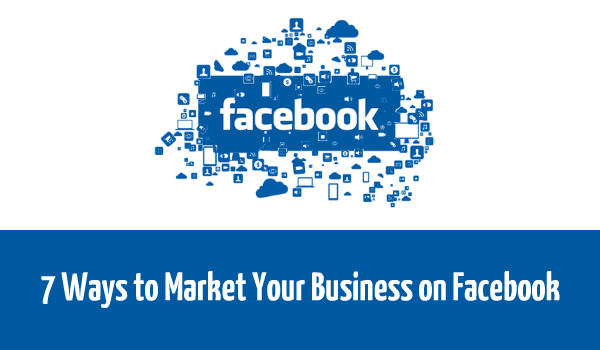 Between posting comments, finding friends and figuring out if social media is of any benefit to your business, there are many tasks to do on sites like Facebook. The best way to leverage Facebook - like all social media - is to dive in, but it's often a sink or swim experience!
You can make your social media marketing go swimmingly with these tips...
1. Focus updates on your visitor, not your company.
Your writing needs to be more relevant to your target market than it is to you. Be as helpful as possible without boasting about your company's newest product or service features. Instead, talk about the problems your product or service solves for a particular person.
2. Update often, engage even more.
Today, social media are not slow moving and one way like traditional newspapers or radio programming are. Increasing your relevance means you're expected to regularly provide unique content, pass along ideas from others (with credit, of course), and talk with people in your niche.
This is an area where MarbellaFamilyFun.com can really boost your engagement process. We offer you great content that's updated on a daily basis that is relevant to international families in Marbella. By sharing this with your own social media community, you are demonstrating that you care about their needs, not your own.
3. Keep it brief.
Not everything has to be as short as a Twitter message (140 characters) but it helps to get to the point quickly when connecting with your social media circle. The average user spends about 30 minutes on Facebook every day, and that's shared amongst all their Friends and Fans, so you don't have much time to impress.
4. Be cautious with calls-to-action.
Until 2014, asking for likes, comments and shares was a popular and efficient strategy to increase post engagement. No more though! Facebook is now penalizing pages that overuse calls-to-action, similar to how we've seen Google make changes to their algorithm to target and penalize SEO tactics that moved from an acceptable tactic to a spammy one.
Don't ask explicitly for likes, comments and shares in your post. Instead, think of other ways to get the conversation going. For example, ask a question at the end of the post to trigger comments.
When you share a link to a page on your site or blog, make your audience curious to click through by posting an enticing and accurate page snippet rather than simply telling them to click on the link.
5. Monitor for spam.
If you're talking about your online business on a personal profile page with friends (good) or on a Facebook Page with Fans (much better), then you'll need to be on the lookout. Spam, malicious comments, and other activities by people who may be affecting your brand, are rare but need to be addressed quickly.
Make it a daily habit to check your spam posts. You can access them from the Admin Panel. Select "Use Activity Log" from the "Edit Page" drop down. Then click on "Spam" in the left hand navigation. Facebook hides posts from your timeline that it considers as spammy. It happens rather frequently that perfectly good posts get filtered away too. You can manually unhide those posts.
6. Consider Facebook Ads.
With the ability to target specific markets to reach individuals as well as groups, Facebook Ad campaigns should be tried at least twice. The first time to get a feel for it and the second time to do it right! Do more campaigns if you feel the return on investment (ROI) deserves it. That said, Facebook Ads can be done in under 10 minutes and offer very good value, so start a small test today. Facebook ads are also a good way to grow your fan base. 
But keep in mind, you need to actively monitor these campaigns on a daily basis. If you don't have the time, using a platform like MarbellaFamilyFun.com can really help your effectiveness and efficiency because we will take care of that for you!
7. Add keywords in your Business Page "Info" area by filling in all provided fields (Description, Mission, Products, etc.).
Personal profiles can leverage their "Info" area for keywords too. Simply fill out the "About Me" section. Once you click on the Edit Profile link, head over to the Basic Information tab. Once done, you'll be on your way to being found much more easily by your Friends (and, potentially, their personal network of Facebook Friends).
And there you have it. The above 7 tips won't take much time to integrate, which means that you can swan dive into your Facebook presence and see a difference shortly!
SOURCE: By Natasha Vincent, SBI!
Top 10 Do's and Don'ts of Social Media for Businesses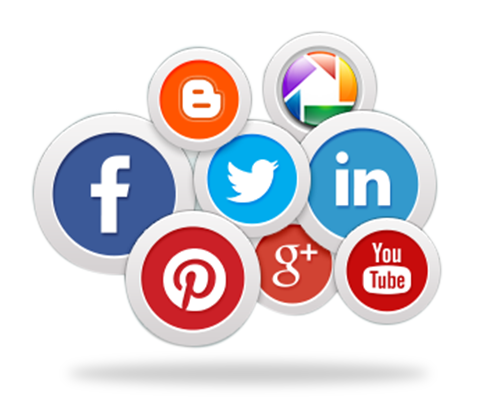 Before you start a social media campaign, it's important to understand that posting to social media as a business is different than what you would do personally.

Simple things like creating Twitter posts and Facebook updates or sharing video can seem tricky when you're acting on behalf of your business. You want to connect with your target audience, but too much personal information crosses the line into unprofessional territory.
And while controversy can get you a lot of attention, you don't want to become so controversial that you scare away a segment of your target market.
If you're gearing up to start social media marketing for your business or have struggled to make your social accounts work for you, the following top 10 do's and don'ts will help you start and stay on the right track.
Top 10 Social Media Do's for Businesses
1. Always separate your personal beliefs and commentary from your business social media accounts. If you feel strongly about something on a personal level but it has nothing to do with your business or industry, post it to your personal accounts and find something on topic for your business accounts.
2. Do your research. Create a mental sketch of your ideal customer and target all of your posts to that person. Use analytical research to determine when your target customers are likely to be active on social media, and then release your posts during that time so they're more likely to see your posts.
Pay attention to what type of posts receive the best and worst response, then create your posts based on that information. Social research should always be at the top of your to-do list. Adjust over time as you see factors change. If you find a particular topic that resonates with your customer, consider putting together a client newsletter, like this one, to increase engagement.
3. When you receive comments on your posts or someone takes the time to leave a message on your business page, respond to them in a timely manner. This is your opportunity to open a dialogue with your audience, and that dialogue can lead to opt-ins for your newsletter, sales for your products or visits to your website. If you fail to respond, or don't respond in a timely manner, you could gradually lose your audience.
4. Encourage your employees, relatives and offline friends to show support by liking or following your profile. Some of them may even get discussions going by posting questions or comments when they are genuinely interested in what you have to say. You don't want to like or follow your own posts, but there's nothing wrong with getting your supporters to do so.
5. Brush up on your grammar skills. Simple grammatical mistakes can change the meaning of your posts. The same goes for spelling errors which can make it difficult for readers to understand your message. It can also just make you look uneducated.
6. Adopt a unique voice that has a realistic personality. You want your readers to respect your business, but you also want them to connect with you and/or your employees as real people who understand their struggles and their needs. It can take time to create the perfect voice to represent your business, but when you do, make sure it remains consistent across all of your social media accounts and your website.
7. Reach out to some related businesses with a heavy presence on your chosen social media accounts. Rather than avoiding them because they might be a form of competition, you should treat them like partners that may help you extend your market reach. You also want to keep an eye on them so that you know what they are up to and can learn from their strategies. You may be able to help each other.
8. Post images and videos in addition to standard text posts. This type of post is more likely to get shared and passed around, and viral content is what drives tons of traffic back to your website or other social accounts. 
One very effective tool to reach customers is to create an Explainer Video which highlights your key value proposition and differentiates you from your competition. To check out an example, click the video, below.
9. Use contests, giveaways and other interactive events to get more people interested in your business. This is a creative way to introduce people to your products. In fact, there's no better way to get customers to try your new product than to give away samples or let one lucky winner own it for free.
You can even require contest entrants to leave video or textual feedback about your products as an entry fee. This gives you customer testimonials to use in your marketing efforts, and that alone is probably worth more than the cost of the prize.
10. Make sure you know how to use every social media platform that you sign up to use. For instance, many beginners don't realize that tweets beginning with a username will only be seen by that username's account. For instance, you may tweet "@WidgetsNow's new product is amazing." That's considered a reply to WidgetsNow, and only WidgetsNow and his followers will see that tweet, rather than it being seen by your followers.
This type of mistake is easy to make, and there are different examples specific to most social media sites. Take time to learn the in-and-outs of whatever platforms you choose to use. To make a tweet visible to your followers, add the Twitter handle somewhere in the middle of the tweet. For example, "I'm loving @WidgetNow's new product!"
Top 10 Social Media Don'ts for Businesses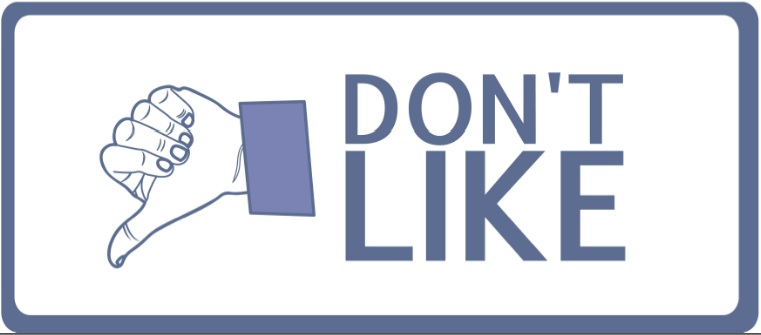 1. Don't post so often that you become a nuisance. You want to post on a regular basis, but if you flood news feeds and notification lists, many viewers will unlike or unfollow you. If you only post high-value, entertaining posts that are directly related to your business or industry, you should maintain reasonable control over your posting frequency.
How much you should post depends on your audience, the type of posts you're making and what's deemed appropriate for your niche. It can take some research to find the right approach for each social media platform and your specific niche audience. There's no "right number" across all niches and platforms. With this client newsletter, for example, our aim is to inform clients about practical tools which have positively impacted our engagement. More frequently than once per month would likely be an annoyance rather than a benefit.
2. Don't sign up for every social media site just because everyone else is doing it. Some sites are more popular with specific demographics than others. You will want to develop a strong presence on those that are used heavily by your target market. Fewer accounts allow you to devote more attention to those that matter most to your business and best use your time and efforts. Do the research upfront to find what's best for your business.
3. Don't follow or like every business or individual that likes or follows you. Following and liking your fans back is a great way to get them more interested in your business, but there are some cases when doing so may negatively impact your own reputation. It's important to know what your business stands for and where your boundaries are. You must make sure all connections to your business fit within those boundaries.
4. Don't share your social media passwords. Yes, you may need some help maintaining your social media sites, but you don't want too many people gaining access to those accounts. If something goes wrong with your professional or personal relationship, you don't want them to have the power to post anything they like in revenge or anger.
It's best to outsource help in writing and editing, but you may want to limit the ability to log in and do the posting to a very small group of individuals.
5. When you receive a complaint or negative comment, don't jump to hide it. Embrace those comments as opportunities to display your customer service skills and publicly make a customer happy. If the comment results from a misunderstanding, you can give the correct information and potentially prevent other people misunderstanding it as well.
6. Don't rely entirely on automated services. Yes, it's very beneficial to use programs that allow you to schedule your posts so that they automatically go up, but make sure you're personally writing those posts. You want to maintain one voice, and you must always know every word that's presented on behalf of your business. You need to also take time to really interact with others.
7. Don't ignore the analytics. You need to analyze what is and isn't working in order to develop successful social media campaigns now and in the future. You need to adjust campaigns over time. If something isn't working, you're wasting your time by continuing that campaign. If you have a client newsletter, ask your customers for direct feedback on what they liked. If you have access to tools which enable you to identify which topics they engaged most, use them! They are invaluable to helping you understand their unique needs.
8. Don't engage spammers. You may encounter spammers interested in making vicious comments, posting just to get a link to their site, or leaving derogatory comments on your page. Rather than reacting in anger, simply block them from your business pages. Negative interactions reflect badly on your business.
9. Don't throw out old content from your blog, website or social media accounts. You can always repurpose content to create excellent social media posts. Since content creation takes a lot of time, repurposing is a great way to save time and effort.
10. Don't give up if you don't receive the social media attention you want right away. It takes time to build up a presence, find loyal followers and connect with other people interested in reposting or retweeting your posts. When one strategy doesn't work, it simply means you need to try something new or adjust your strategy to find a way to make it a success. It will be worth it!
Related links to the MarbellaFamily.com Client Newsletter
We are delighted to share the content of this Client Newsletter with you. If you have a specific question that you'd like to see addressed here, let us know about it using our Ask a Question feature located on the bar above. We'd be glad to address it in the next edition.
SOURCE: Top 10 Social Media Do's and Don'ts for Business; SiteSell.com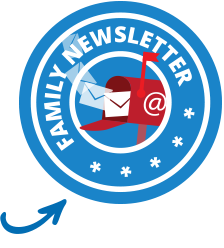 Jan 23, 19 02:10 PM

The Marbella Football Academy - a high-performance Football Camp in Marbella enabling kids from 4 to 16 years of age to develop and excel in football.

Jun 11, 18 11:26 AM

Broadway Bootcamp Marbella provides kids with the triple threat Broadway experience acting, singing, and dancing

Jun 11, 18 09:57 AM

Marbella camps are fun and a great way to keep the kids busy. Check out our listings for summer and holiday camps on the Costa del Sol