| | |
| --- | --- |
| CIBO Italiano | |
share this page with a friend

CIBO Italiano offers families with kids of all ages a fun, warm and friendly environment to enjoy amazing Italian food that parents will love and kids will want to try again and again. Conveniently located on the Golden Mile near a space with ample parking, you'll immediately be impressed with the atmosphere of a lively Italian restaurant complete with the sights, sounds and aromas of what will become one of your favourite places to eat on the Costa del Sol.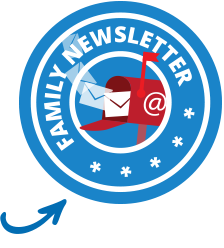 The starter menu offers seafood, steak tartare and delicious bruschetta selections that are to die for. Families can enjoy a truly Italian experience with their unique 'sharing boards' which is a great way to experience new dishes that you might not normally try.  
There is also a great Kids Menu including pizzas, pastas, chicken Milanese and scrumptious desserts. There is also gluten-free pasta available upon request and the restaurant's attention to detail means they can also accommodate specific dietary requirements.
If you're looking for a new and unique place to host your next kids or teens birthday party, this is a fantastic option. The restaurant offers special pricing for parties and the spacious layout of the interior and exterior spaces can deliver a festive environment for any age.
| | |
| --- | --- |
| | Great location for a festive birthday party: the restaurant has designed its interior space to create a unique and truly Italian family experience that is fun, friendly and inviting. Ask about the 'master classes' where kids and adults can learn to make their own gourmet pizzas for their families and friends. |
| | A warm, friendly atmosphere: whether you are heading out for a date night with your loved one or taking the entire family out for a great lunch or dinner, you'll find that this is a warm and friendly destination, reminiscent of an Italian gourmet kitchen. |
| | Spacious terrace and interior seating: for those rare days when Marbella isn't sunny and warm, the interior space offers cozy spaces for small and large groups. However, families can always enjoy sitting at one of restaurant's terraces to take in the sights and sounds of Marbella. |
CIBO: experience the best in Italian family cuisine
This venue's attention to detail isn't a surprise. The restaurant's philosophy has been cultivated by chef and partner Lorenzo Otterburn who has over 25 years of experience delivering outstanding culinary experiences around the world. The main concept - which you can experience yourself at the restaurant - is to enjoy great, simple food that's not trying to be clever or expensive. Some have described the style as a "happy-chic" dining experience - and that's one that any family in Marbella can appreciate!


What makes this eatery unique is the experience of being able to enjoy truly outstanding Italian food in a unique and inviting environment at affordable prices.
The menu offers a tremendous variety of delicious starters, entrees, pizzas, pastas and desserts on the menu. MarbellaFamilyFun.com sees this restaurant as a place where families can return time and time again to enjoy new, wholesome and delicious Italian food in a beautiful atmosphere commensurate with the beauty of Marbella.