Atlantic Clinic Marbella
- Family Medical Clinic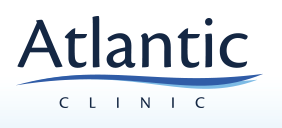 Atlantic Clinic Marbella is a British, medical centre designed to bring together the best English-speaking doctors, specialists and health professionals on the Costa del Sol all under one roof.
PLEASE NOTE:
Due to inactivity this page has not been updated and the information listed here may not be accurate. 
Please feel free to leave comments below to reactivate this page. 
Thank you,
The MarbellaFamilyFun Team
With two family General Practitioners on staff, you are supported 24 hours a day with medical assistance either in person or by phone. Whether you need a routine health check-up or emergency care, the medical specialists at Atlantic Clinic are fully equipped and ready to assist.
Easy parking, direct billing, 24 hours medical service, on site laboratory, direct access to in-house specialists are some of the many services provided to deliver medical care to the expatriate community and holiday makers.

All doctors and staff at Atlantic clinic speak English and Spanish.
Family Medicine made easy Atlantic clinic
Because Atlantic Clinic offers access to a wide variety of medical specialists, routine family checks are stress-free. You can have child-vaccinations or family members mole scan all in the same visit.  Also the easy parking and direct billing process are a bonus. 
Access to 24 hour emergency care
Local hospital admitting rights
Consultations in-home or in-clinic
Fully equipped on site laboratory
In-home or in-clinic blood draw
| | |
| --- | --- |
| | Dr. Crichton-Smith is a family doctor/general practitioner (GP). Dr. Crichton is fluent in both English and Spanish and specializes in areas including:  |
ATLANTIC CLINIC SPECIALISTS AND SERVICES
ON-SITE LABORATORY TESTING AND SCREENINGS - Atlantic Clinic has a fully equipped in-clinic lab. Blood draws and all lab work are processed on site. Results are conveniently available with-in 24 hours. Blood draws can also be arrange to be perform in your home if necessary. The in-clinic laboratory enables the testing of many conditions. Most tests are performed on-site, with the results returned in 24 hours or less. 
Food intolerances
Allergy test
Cholesterol and cardiovascular screening
General blood test: blood count, liver, kidneys etc...
Flu shot
Travel vaccination
Sexually Transmitted Disease screening: HIV, Chlamydia etc.
Sperm analysis and male fertility
Non-invasive prenatal gender test
Non-invasive prenatal baby well test
Fertility testing
Genetic testing
Hormone testing
Paternity testing
Blood & urine analysis
Childrens immunization
Well man check (including PSA)
Well woman check
IMMUNIZATION AND MEDICAL RECORDS - If you are uncertain if you or a family member is due for a vaccination, let the Atlantic Clinic sort it out for you. They will compile your medical history and present you with a comprehensive electronic and hard copy of your medical history with recommended vaccination or next step medical plan.
ANTENATAL AND MIDWIFERY - Antenatal classes can help you and your partner to prepare for labour, birth and early parenthood in small, informal groups. It is also a great opportunity to meet other mothers and share experiences. experienced Irish midwife now running classes for mums-to-be and their partners in small, friendly groups and offer postnatal support.
CPR AND FIRST AID COURSES - Learn how to save someones life in an emergency situation. Atlantic Clinic offers group and individual classes for CPR (cardiopulmonary resuscitation), First Aid and Emergency First Response Instructor courses. These classes are good for everyone but are  essential for parents, babysitters, teachers, school administrators, au-pairs, grandparents, nursery workers and therapists. No previous experience needed. Refresher courses are also available.
PHYSIOTHERAPY AND CHIROPRACTICS - Dr Paul Leveson (BSc DC) is an American with dual UK/US qualifications. He is bilingual English / Spanish and has a special interest in back pain and sports injuries.

Back pain

Sports injuries

Low back pain

Headaches

Sciatica

Neck stiffness and pain

Knee pain

Hip pain

General physiotherapy
Atlantic Clinic Marbella
Location & Contact Information
Related Articles:
share this page with a friend