ANNUAL ART EXHIBITION AT ALOHA COLLEGE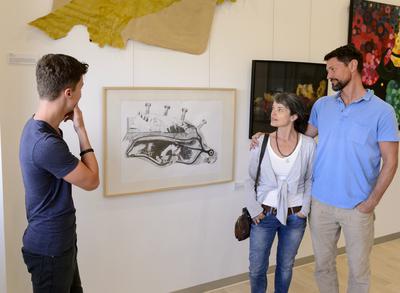 On 23 May Aloha College celebrated its annual Art Exhibition. For the first time this was held on site, in our new Arts and Sports Hall.


Our IGCSE and IB Visual Arts students have to present their work to be moderated as part of their final exams. The result is a fabulous creative display of their skills.
Work ranged from large pieces in oil and acrylic to ceramics and timelapse videos. Students and their friends and family were impressed by the excellent standard of work and the thought-provoking discussions it inspired.
Click here to return to: ENTERTAINMENT - ART.